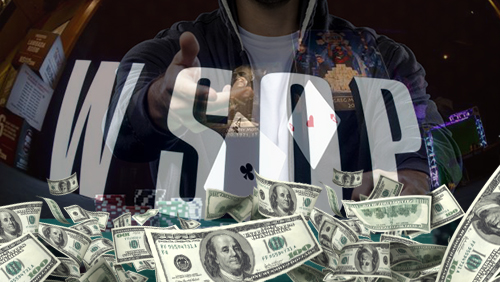 For the first time in the past 46-years, the World Series of Poker Main Event, will guarantee that 1,000 people will get paid, as they bow down to public pressure and drop the guaranteed $10m first prize.
PokerStars introduced rake changes. The customers vented their frustration. PokerStars changed their minds. The World Series of Poker (WSOP) introduce a $10m Guarantee for the $10,000 Main Event. The customers vented their frustration. The WSOP changed their minds.
There are two lessons to be learned here. The first is that our poker tours are listening to feedback, and acting upon that feedback; that's great news. The second lesson to be learned is more of an inquiry.
Why aren't the opinions of the customers being considered before the changes take place?
A question that involves an article on its own methinks.
Leading with the headline that 1,000 players are going to be guaranteed a min-cash, in the most prestigious poker tournament in the world, is a great headline. I would say that it's a headline that would attract more players to the Main Event.
There was no need to have a $10m headline. Nobody in their right mind is going to get more excited for a $10m first prize, when they know they are 99% certain to receive $8m if they win.
Daniel Negreanu talked about this on his blog when the news was first announced that the $10m first prize guarantee was being rolled over to a second year. He alluded to the possibility of an economic upswing being responsible for the 5% increase in numbers, and the lack of evidence that could point to the $10m headline being the primary reason.
"Top heavy prize pools most definitely do have a damaging effect in tournament numbers." Wrote Negreanu. "I'm a big believer in expanding the number of players who make the money from the standard 10% to 15%, while at the same time lowering the percentage of the prize pool that the min-casher's get.
And that's what the WSOP have done.
"The dream of life-changing money is core to the DNA of the WSOP Main Event and we also want to make it easier to experience playing in poker's Big Show," said WSOP Executive Director Ty Stewart.  "Our players understand numbers, and 2015 now presents the best odds ever to leave the Main Event a winner."
It's the first time in the past 46-years that so many places will be paid out, and comparing the new rule with 2014 figures everyone on the final table would have received a million, and 1,000 players would have been guaranteed $15,000.
Now who's not going to be happy with that?