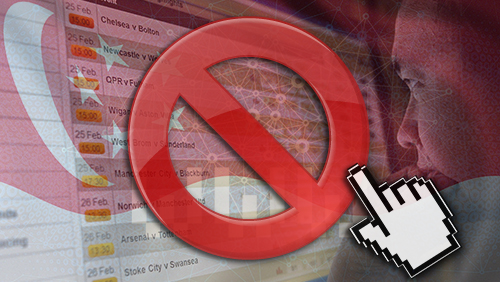 Singapore Ministry of Home Affairs announced on Wednesday that websites that provide, facilitate, advertise or promote remote gambling service will be blocked effective Feb 2.
The Remote Gambling Act (RGA) was passed in Parliament October 7 last year over concerns that online and mobile gambling facilitates crime such as money laundering and creates social problems through problem gambling.
The objectives of regulating remote gambling are to maintain law and order and to minimize potential harms, especially to young persons and other vulnerable persons, Singapore's Ministry of Home Affairs said in a statement.
Under the new law, companies that organize, manage or supervise remote gambling services and make them available to Singapore consumers could face fines of up to SIN$500,000 ($400,000) for undertaking those activities without authorization.
There are exemptions to the rule. Operators can obtain certificates allowing them to provide remote gambling services to consumers in Singapore where this is considered to be "in the public interest". Factors such as where operators are based and the subsequent ease with which any conditions of certificates of exemption can be enforced will be considered when carrying out this 'public interest' test.
Where remote gambling services are exempted, operators will only be able to accept bets on sports events and to run lotteries, although the scope of activities permitted under the exemption could be extended by the Singapore government.
Media Development Authority (MDA) also clarifies that the RGA does not cover games which do not allow players to receive money, or convert in-game credits to money or real merchandise.
The Act will not cover popular social games like Farmville and Candy Crush Saga in their current form. However, casino-style games which give players a chance to win money or real-world merchandise will be prohibited.
MDA has met and discussed the provisions in the Act with members of the gaming industry and said that it will continue working with the industry to ensure its continued growth and development.