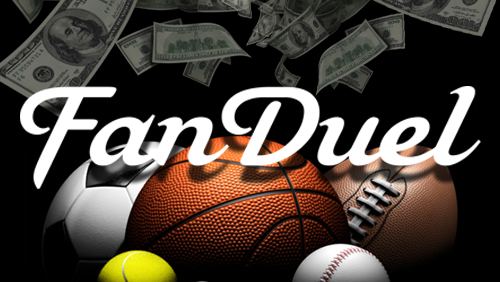 Daily fantasy sports (DFS) site FanDuel's revenue numbers for the fourth quarter of 2014 skyrocketed up to $37 million, a significant improvement from $7.4 million the same time last year. For the entire year of 2014, FanDuel reported earning a total net revenue of $54 million.
FanDuel's growth has forced the company to expand its business operations. "[FanDuel] is proving so popular that our main challenge now is meeting customer demand, we have over 125 staff split between offices in New York and Edinburgh and are planning on opening an office in Glasgow soon," founder and CEO Nigel Eccles said, as quoted by the Herald Scotland.
The growing interest in the DFS format in the US has given FanDuel the opportunity to ink partnerships with a variety of US pro sports teams, most notably in the NBA where it already has existing deals with the Houston Rockets, Minnesota Timberwolves, Philadelphia 76ers, Boston Celtics, and most recently, the Cleveland Cavaliers. Fan Duel also has a four-year deal with the NBA, which recognizes it as the league's official daily fantasy sports provider.
FanDuel says it accounts for 80 percent of the US DFS market and its fan base has grown from 190,000 active paying users last year to well over 1 million this year. The company's iPhone app has been downloaded just under 900,000 times.
FanDuel also reported $371 million in player entry fees from October-December, which accounts for 69 percent of the market. That's more than double than the $166 million in player entry fees its closest rival, DraftKings, earned in the same period.
FanDuel's status as the clear number one DFS site in the US is something even rival DraftKings seem to have accepted. DraftKings CEO, Jason Robbins, seemed to admit as much, telling the New York Business Journal his "disappointment" over not getting enough gains in shares over its rival site.
All this shows how healthy the DFS market is in the US. It's going to be interesting how the two sites and the other fringe players can handle losing the NFL season – by far the most popular fantasy sport – but then again, the NBA is still around.