A prominent member of Malaysia's opposition party wants an investigation into home affairs minister Ahmad Zahid Hamidi's claim that former Macau junket operator and high-stakes poker payer Wei-Seng 'Paul' Phua was aiding Malaysia in "matters of national security."
Hamidi's comments came from a letter he sent to FBI Deputy Director Mark Giuliano rejecting FBI allegations that Phua had ties to China's 14K Triad.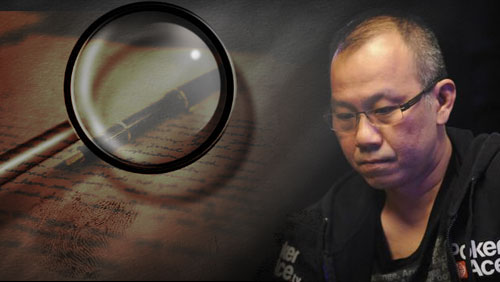 In the letter dated December 18, 2014, Hamidi claimed Phua, who is currently facing illegal bookmaking charges in Las Vegas, was not a gambling kingpin who ran with the triad but was actually a Malaysian asset who has assisted his government on "projects affecting our national security" and that the government continues to call upon him to "assist us from time to time."
Shortly after receiving the letter, Phua's legal team in Nevada decided to withdraw the letter meant to buffer up Phua's case after receiving an objection from the Malaysian government, which said that the contents of said letter were not for public consumption.
"In light of the government's objection, we respectfully withdraw our prior submission," the lawyer's letter read, dated December 29, 2014 and signed by Phua's attorney David Z. Chesnoff and Phua's son's lawyers Thomas C. Goldstein and Richard Schonfeld.
Fahmi Fadzil, communications director of the opposition People's Justice Party, has demanded an inquiry into remarks made by the country's home affairs minister and his intentions for writing the letter to the FBI.
"Mr. Zahid writing the letter comes across as very shocking not only because the letter attempts to exonerate Paul Phua, who clearly has a chequered past, but also because Mr Zahid claims that Mr Phua has assisted with 'projects of national security,'" Fahmi Fadzil told the South China Morning Post on Saturday. "I will be discussing with several Members of Parliament on formally requesting a response from Mr Zahid in the Malaysian Parliament."
Sarawak native Phua and his son were two of the eight individuals arrested in July in Las Vegas over suspicions that they were running an illegal gambling operation on the 2014 World Cup.
Phua and his son, Darren, are the only defendants remaining in the case. Both are expected to attend a court hearing scheduled for February 9 in Nevada.