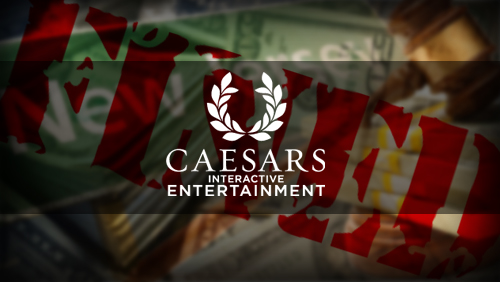 Caesars Interactive Entertainment has been fined $10,000 the New Jersey's Division of Gaming Enforcement for sending promotional materials to people who had voluntarily excluded themselves from online gambling in New Jersey.
According to documents posted by the Division of Gaming Enforcement on its website, Caesars Interactive sent promotional materials to more than 250 self-excluded people between February 16 and May 28, 2014. The online arm of Caesars Entertainment violated state rules indicating that casinos and online gambling operators are forbidden to solicit players or send them promotional materials for as long as they were on the self-exclusion list.
Caesars Interactive VP of Communications Seth Palansky said that the company has owned up to its error and has apologized for it, even pointing out that it was Caesars who reported the problem to regulators as soon as it discovered the inadvertent emails.
"The issue that caused our system to inadvertently target these patrons has been fixed and we have had no incidents since," Palansky said in a statement.
"We can assure the public that this lapse on our part was not an intentional targeting of these patrons but simply a back-
end software issue that failed to properly scrub our database before certain mailings."
Pala Interactive partners with the Borgata
Borgata Hotel Casino and Spa announced that it had finalized a partnership with Pala Interactive, LLC, paving the way for Borgata's online gambling platform to enter the New Jersey market.
Pala Interactive has also received a Transactional Waiver by the New Jersey Division of Gaming Enforcement, assuring the company that it could begin offering its real-money online gaming platform in the state.
"We are fortunate to partner with Borgata, Atlantic City's premier hotel, casino and spa destination, to introduce our offering to the New Jersey market," Pala Interactive CEO Jim Ryan said in a statement. "Our partnership with Borgata and the issuance of the Transactional Waiver represent significant milestones for Pala Interactive in the execution of our strategy to secure a meaningful position in the U.S. regulated online gaming market."