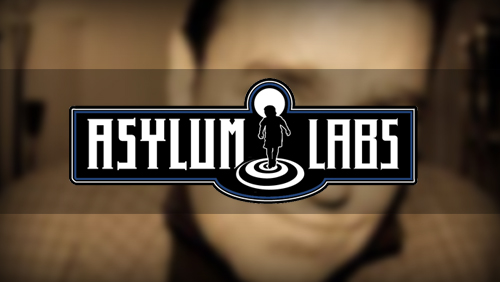 The high profile acquisitions of social gaming companies by big gambling companies such as the Double Down/IGT deal drew attention to social gaming and subsequently kicked off a wave of startups. The four founders of social casino game developer Asylum Labs, Jason Kaehler CEO, Chris Turner Art Director, Larry Holland CCO and Albert Mack CTO, identified an opportunity in casual casino games several years back and decided to launch a "mobile first" company in the thriving world of Social Casino.
Santa Cruz, or "Silicon Beach" as they call it, is the perfect home for Asylum Labs due to its ideal location and pool of young talent thanks to a local University's game development department. In their Santa Cruz studio, Asylum Labs develops social games in a way that they say, "redefines the social in social gaming".
Just recently Asylum Labs launched their first full feature game entitled Wild Party Bingo, a twist on the traditional game as we know it.  This innovative multiplayer bingo game allows players to form teams and compete or cooperate with their friends.  Other features include the "Booster Party" and "Power Ups", providing players with ways to reward good teamwork and adding strategy, wild swings and more excitement into the mix.
To consistently produce unique games like Wild Party Bingo in a competitive environment, a company must have innovation at its core.  Asylum Lab's Kaehler is a champion of innovation and has agreed to provide us with some insight on the subject and describe how creative thinking fits into his business.
How do you plan to redefine the "social" in social games?
If you think about it, current Social Casino games are really not that social.   The term is a better designation for how they are distributed (social networks) or of viral marketing than the actual games themselves.  Some products deliver more than others, but in general we think this is where the opportunity is.  
For each of our games, we have two kinds of innovation.  First, we look to improve or enhance the core game mechanic itself.  PowerUps in Wild Party Bingo are a good example.   Second, we look for exciting ways to create rich, realtime interactions between people.   We want to recreate that feeling of family board-game night, or playing poker with your friends, or a group cheering around the craps table.  For us, those are the meaningful, emotionally rich experiences that really provide high engagement and retention.  
We also set-out to solve some broader problems that are not game specific.  How do you find a friend and jump into a game?  How do you schedule a game when everyone is so busy?  What kind of phone does your friend have (doesn't matter w/ ArcLight, we are client agnostic).  Once you build a robust social platform, how do you provide privacy controls that are both intuitive and powerful?  These 'meta-features' are also critical to building a gaming destination that is inclusive, intuitive and compelling.
Thinking about social means thinking about people.  We have identified archetypal gamer categories and we use this data to design our products.  Some people play competitively, some as a distraction, some for the social aspects etc.; we want to make sure there is something for everyone.
There are a lot of companies innovating in the social gaming space right now- why does your company stand out from the masses?
Innovation is an interesting term that gets over-used so I'm glad you asked specifically.   Broadly speaking, our focus is creating products where large numbers of people can interact in a variety of interesting ways while playing games that are both familiar and new.  For your readers who know the space, they also know that most current offerings are very self-similar and even fewer allow for rich multiplayer interactions. 
We are also creating games beyond the usual Poker, Slots and Blackjack.  We've been looking internationally and historically to find inspiration.  We think there is opportunity to expand the category just by the kinds of games we offer. 
Since we formed Asylum Labs to go after this space, we have built a team of heavyweights from both the traditional video game and the real-money casino industries.  That roster of talent means that we have the knowledge and experience to really focus on the sweet-spot that is the overlap between the two worlds. 
How do you inspire innovation within your company?
Everything begins with the corporate culture.   When you start a company you have this wonderful opportunity to establish a kind of blueprint for its growth.  Over the years, we founders have all developed a strong sense of how a creative business needs to function.
For innovation, the most important thing is to create an environment where everyone feels encouraged to share their ideas, their input and their constructive criticism.  In the old days (back when there was a box) we used to say "making sure we get everyone's IQ in the box".   The founders and I work hard to communicate to everyone that this is a core value of the studio.  We are a very 'flat' organization and everyone contributes to design.  We operate under a 'survival of the fittest…idea'  framework.  Check your ego at the door, whatever is best for the product defines our direction. 
I'm also a big believer that process can improve creativity.  For example, nothing is scarier for an artist than a blank sheet of paper and the dreaded phrase "draw me something cool".   If, instead you say "draw me a dragon" you will see the artist immediately begin to work.  A little constraint allows for focus and inspiration.   When you apply this to game development it means budgeting a time for crazy blue-sky ideas (pre-production), time to narrow those ideas down into a cohesive vision and finally having a process where even during production your still flexible enough to make changes without adversely impacting your ship date.  
Finally, you can't develop great product without understanding the current state of the industry.  We spend quite a bit of time playing games; both Social / RMG Casino AND more traditional video games.  Some of the more exciting features on our roadmap for ArcLight were inspired by MMOs for example.  The strategy is to optimize for inspiration while we are defining the product, then during production to strike a balance between familiar known mechanics and whatever innovations we decide to add.
What innovations can we expect in social gaming over the next few years?
 Good question, and something we discuss often internally.  As your readers can probably guess by now, we think the vertical is ripe for fresh ideas.  We'll see smaller, less known games do well, especially internationally.  We'll see better leverage of licensed IP from the RMG side.  Since the actual rules of many casino games are known (and very popular) we think a lot of the innovation will happen around the games, in the meta experience I described earlier.  We'll see large vibrant communities that feel more like destinations than apps.  We'll see better integration with RMG, land-based operators and CRM systems.  Improvements to both AI and analytics will facilitate products that are more 'intelligent' with the ability to customize the experience for each user.
Nobody knows for sure, but I do know it be very interesting to watch how things evolve and we are excited to help define casino games for the 21st century.