The New Jersey Devils have started a new analytics department and former poker player, author and stocks trader Sunny Mehta has been chosen to lead the revolution.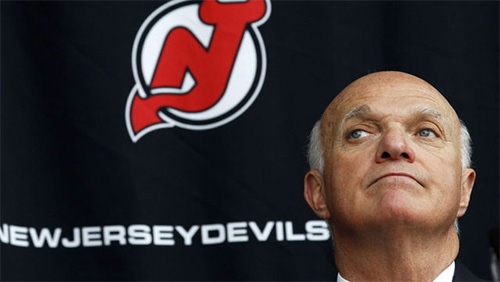 NHL outfit The New Jersey Devils, have strengthened their poker ties after hiring Sunny Mehta, the former player and author, to oversee the development of their new analytics department.
The new department is the brainchild of the owners Josh Harris and David Blitzer who have seen the benefits fall out from their ownership of the Philadelphia 76ers NBA team, who also have an analytics department.
Devils President and General Manager, Lou Lamoriello, confirmed the news this week and is already waxing lyrical about the value that Mehta can bring to his team.
"In my opinion, he's already added value in some of the ways he looks at things," Lamoriello told The Bergen Record. "You can always look at things in a different direction and then you have to make the final decision, but I don't think you should ever have a closed mind to anything."
Mehta, 36, had a seven year love affair with poker that saw him release two books out of the 2+2 label: Professional No-Limit Hold'em Volume I & Small Stakes No-Limit Hold'em. Both pieces of work were co-authored with Ed Miller and Matt Flynn.
The former New Orleans jazz musician left poker to pursue a career as a stocks trader but his love of statistics came to bear fruit after he started to gain notoriety through his blogs at an Edmonton Oilers website.
The partnership is quite apt when you consider that New Jersey is one of only three states that offers regulated real money online poker in the US and both teams owned by Harris & Blitzer have a sponsorship deal with PartyPoker.
Comments