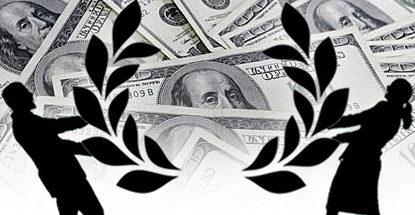 Casino operator and full-time debt-servicing organization Caesars Entertainment has reportedly hired a legal team to help advise it on how to reorganize its finances, which could include the long-expected restructuring of the company. Citing sources with knowledge of the situation, Bloomberg reported that Caesars has hired New York law firm Kirkland & Ellis LLP after taking pitches from restructuring firms. Neither Caesars nor the law firm have opted to respond to Bloomberg's reporting.
Caesars is currently carrying an industry-high $24b in long-term debt, most of which is held by Caesars Entertainment Operation Co. (CEOC). Over the past year or so, Caesars has been attempting to shift its more profitable assets out of CEOC and into its new Caesars Growth Partners (CGP) offshoot, which is majority controlled by yet another Caesars entity, Caesars Acquisition Company (CAC), in a bid to protect its moneymakers from creditors in any bankruptcy proceeding.
These asset sales have been called illegal by some of Caesars' creditors, who have hit Caesars with a notice of default. Caesars has strenuously rejected the notion that it's in default but these creditors have attempted to use Caesars' Illinois gaming license as a means of getting the state's gaming regulators to block Caesars' plan to borrow a further $1.75b to finance the latest round of asset shifting. The Illinois Gaming Board is expected to discuss the matter at its next meeting on July 23-24.
Meanwhile, Caesars' new showpiece attraction in Las Vegas – which was among the properties transferred to CGP in March – is already performing below expectations. The Quad Resort & Casino's adjoining 550-foot-high Ferris wheel has reportedly been forced to reduce its ticket price due to tepid demand. Mere months after the High Roller opened to great fanfare, daytime rates have been reduced from $25 to $20 while nighttime spins have been slashed from $35 to $25. Seems most Vegas visitors have cottoned on to the fact that they can get a decent view of Las Vegas just by looking out their sky-high hotel room windows, an option that costs them nothing and also doesn't take a half-hour to complete.