As we continue on with the CalvinAyre.com innovation in iGaming series, it's surfacing that a lot of the start-up companies are developing concepts related to sportsbetting. One can only assume that all this innovation reflects a healthy appetite for betting on sports, especially in America where the stigmas attached to sportsbetting are finally starting to disappear.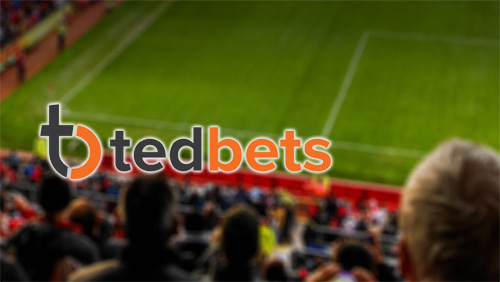 The slogan behind start up company Tedbets is "bet anyone, anywhere, on anything" although the core focus of the product is indeed on sports.  Scott Burton, Founder of Tedbets, is a sports bettor himself and as a result of his own desires, identified a hole in the market and created his own solution to fill the void.
"I used to use a number of traditional sites like Bodog and Betfair for enjoyment, I am a huge sports fan and will watch anything, I like to add a bet once in awhile to make it more interesting", said Burton.
But to Burton, the types of bets he and his friends enjoy go beyond traditional sports wagering.
"I also used to text with groups of friends on sports matches, who would win, what player would score, who would get a red card etc.  When I went to find a place to combine those elements it wasn't out there or at least in a way that I thought it should be".
And so Tedbets was born.
"We are really going after the simplest betting concept, one that I think everyone gets, betting your friends on anything", explained Burton.  "We have a sports focus but you can truly bet on whatever you can think of.  We wanted it to be easy to engage with friends and other users and truly be the most complete betting platform.  Our users can bet with their friends, bet the Tedbets Community or challenge the World with our ability to let bets be shared anywhere".
Prior to the launch of Tedbets, Burton earned a Diploma in Marketing Management, a Bachelor of Commerce Degree in Entrepreneurial Management and a Certified Management Accountant designation in Canada and spent the bulk of his professional career working for a large wood products manufacturer and distributor.  Burton did not get his feet wet in tech and gaming until after he went back to school and got his accounting designation (CPA/CMA).
"I worked for a small equity group analyzing and managing investments which is where I got my first experience looking at tech and gaming primarily out of Vancouver", he said.
It took Burton eighteen months from the time he developed the concept for Tedbets to actually bring the product to market, an experience that taught him a lot about launching new businesses. 
"The biggest challenge I found along the way was finding the right partners, I had no idea the number of partnerships you need to get a gambling site off the ground and it was a lot of work to find and negotiate with the right ones".
Now that Burton and his team have built the foundation of a solid concept, their plans to expand the business are just beginning, including virtual currency monetization and a b2b offering.
"We give all users our virtual currency Tedbucks when they first join so that they can interact with the site immediately with no risk.  It also allows us to offer Tedbets in places where betting for real money is not currently allowed.  In the future we are going to be adding features that will help to monetize the virtual currency side of Tedbets", he shared.
Having a robust b2b or white label offering has always been in the cards for Tedbets and they are actively adding more partners as we speak.
"We are having a few partnership talks where peer-to-peer wagering would make sense as a complementary offering to an existing site.  Using the network approach will help bring liquidity to everyone involved", said Burton.
There's no question that Burton and his team have come along way with Tedbets and while it's important for any innovative entrepreneur to have passion, drive, creativity and patience, the ability to build solid relationships is of utmost importance as well.
"Spend a lot of time up-front on the relationships you form from partners to investors to vendors and team members.  Starting out in this space is very hard so you need good support and advice to get through the early stages", he said.
Comments