Arthur Boatman defeats 191-players to take the first prize of $49,665 in the World Series of Poker Circuit (WSOPC) $1,125 No-Limit Hold'em (NLHE) Event #10 in New Orleans.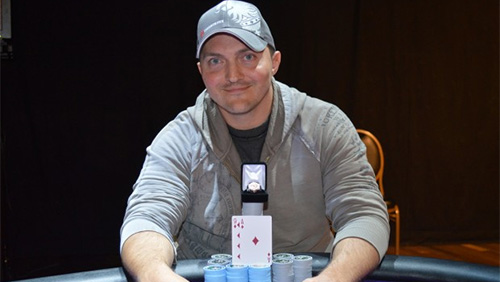 What is it with the name Boatman and WSOP gold?
One year after Barny Boatman secured his first-ever WSOP gold bracelet, his namesake Arthur Boatman (now relation), takes his first-ever WSOP gold ring with victory in the $1,125 Event #10 in New Orleans.
191-players contributed to a $191,000 prize pool, and hospital executive, Boatman, took the top prize of $49,665 after getting the better of Puneeth Modha in heads-up action.
Talking to WSOP officials, after his victory, Boatman said: "It was Good. When I do escape from work, I try to get to New Orleans…I like it here."
He likes it a lot better now.
The winner of this event was always going to have to get through the outstanding Puneeth Modha. He was the chip leader at the start of the second day, and maintained that lead all the way to the final table.
It was a tough final table as well, containing no less than four previous WSOPC gold ring winners, in the shape of Matt Bond (9th), Joshua Reichard (8th), John Holley (7th) and Kevin Eyster (4th).
When the heads-up phase started it was Boatman who held a 1.8m to 1m-chip lead over Modha, but the latter would soon rally back to take charge. Then just as Modha's rail expected him to move on and finish off the job lady luck shone brightly on Boatman.
Two fortune double-ups in succession handed Boatman the advantage, and in the final hand of the tournament Boatman's A9 held against the inferior A4 of his opponent and it was all over bar the shouting.
Final Table Standings
1. Arthur Boatman – $49,665
2. Puneet Modha – $30,677
3. Ladarren Banks – $22,150
4. Kevin Eyster – $16,267
5. Nicholas Palma – $12,153
6. Farshad Doulatshahi – $9,235
7. John Holley – $7,134
8. Joshua Reichard – $5,602
9. Justin Bond – $4,469
Full List of Winners from WSOPC Harrah's New Orleans
EVENT #1: Louis George defeated 281 players ($365 NLH) earning $20,233
EVENT #2: Larry Hirons defeated 332 players ($365 NLH) earning $22,909
EVENT #3: David Nicholson defeated 116 players ($365 PLO) earning $10,441
EVENT #4: Austin Apicella defeated 698 players ($365 NLH) earning $42,933
EVENT #5: Matthew Batoon defeated 229 players ($365 NLH) earning $17,174
EVENT #6: Justin Booth defeated 272 players ($365 NLH) earning $19,586
EVENT #7: Jonathan Hart defeated 266 players ($365 6-Max NLH) earning $21,144
EVENT #8: Tim West defeated 302 players ($365 NLH) earning $21,291
EVENT #9: Jason Potter defeated 247 players ($365 Turbo NLH) earning $18,156
EVENT #10: Arthur Boatman defeated 191 players ($1,125 NLH) earning $49,665