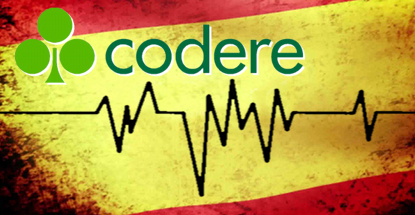 At long last, Spain looks like it will launch its new regulated slots and exchange betting markets by January 2015. Last week, the Dirección General de Ordenación del Juego (DGOJ) informed Spanish-licensed operators that it expects to receive the European Commission's blessing on its new slots and exchange betting regulations by June 19. Assuming all goes well, the DGOJ would then submit the final text of the regulations to the government for rubberstamping and publication.
DLA Piper reported that the DGOJ is currently finishing up the technical guidelines for the new products so that operators won't be flying blind when the tender for applications goes out in September. Operators would have a 30-day window in which to apply. The new slots licenses will be issued simultaneously, ensuring that all operators are ready to charge out the gate when their New Year's hangovers wear off.
Spain doesn't intend to put a cap on the number of slots licenses it will issue, but it's doubtful the expanded online gambling palette will be enough to attract any operators not already holding a DGOJ-issued license. Spain's regulated online gambling market is already dominated by a handful of licensees so any new operator will not only have to cope with the onerous 25% tax rate but will also have to spend big in order to acquire market share.
CODERE HAS ONE WEEK TO LIVE
But will Codere survive long enough to enjoy some of that online slots revenue? The struggling Madrid-based gaming firm is currently negotiating with creditors to restructure its €1.1b debt. Codere holds a Spanish online gambling license in addition to a large land-based gaming machine and retail betting business. Codere also holds an Italian online gambling license but earns the bulk of its revenue from land-based operations in Mexico and Argentina.
Having failed to post a profit for eight successive quarters, Codere filed for preliminary creditor protection on Jan. 2. Under the terms of that arrangement, the company was supposed to have worked out a restructuring plan by April 30 or start insolvency proceedings. Creditors, including Canyon Capital Partners and the Blackstone Group, have so far rejected Codere's proposals but agreed to a 10-day extension in order to give the firm one last chance. Three members of the Martinez Sampedro family that founded Codere in 1980 currently own over two-thirds of the company, but the most recent proposal from bondholders would have given creditors nearly 97% of the company's equity.