World Poker Tour (WPT) World Championship has reached the third day of action with Eric Afriat in the lead; the reigning champion Chino Rheem is inconspicuous by his absence, and Adam Pliska honors the $1.35m first prize despite the guarantee being missed.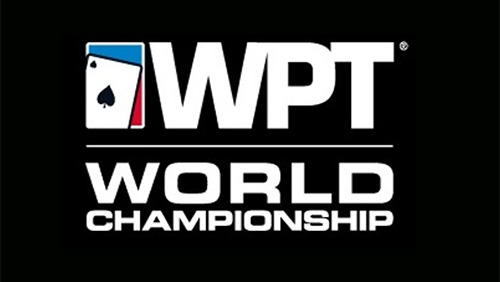 Ready for some WPT World Championship news?
We all knew that there was going to be some integral members of the cast missing as the tournament clashed with the European Poker Tour (EPT) Grand Final in Monte Carlo, but one would have expected the reigning champion to make the short flight to Atlantic City, especially since winning the title carries a free roll defense.
So where was the birthday boy Chino Rheem?
Well according to Twitter it seems that Rheem didn't get that particular memo, as he never boarded that plane. Instead, Rheem went to twitter to wish his 'homies' the best of luck.
Robert Mizrachi was the man who gave him the 'twitter rub down' by advising him that the reigning champion has a free roll into the event.
"What free roll?" tweeted Rheem.
Now if Rheem was Jean-Robert Bellande he could have borrowed his good friend Pamela Anderson's jet, but instead Rheem was grounded. Not that it mattered to the bad boy of poker as he told his twitter followers.
"I'm doing choice instead…it is what it is?"
Choice? Is that a new drug? Is it just 'da man' making a decision to stay put? Or has he decided to take Daniel Negreanu's lead and transform his life in the Choice Center in Las Vegas?
We Have Some Good News and Some Bad News
The decision to shift the event to Atlantic City, and lower the buy-in, did attract a larger field than last year (328 v 146); but it failed to hit it's guarantee of $5m and with a promise to pay the winner $1.35m the WPT had a problem on their hands that was swiftly dealt with by the CEO Adam Pliska.
.@WPT will make sure $1.35 Million goes to WPT World Champion winner by making up the $40k difference.

— Adam Pliska (@pliska007) April 23, 2014
Nice touch.
Eric Afriat Has the Chip Lead
At the time of writing there are 68 players left as Day 2 ends, and the most recent winner of a WPT title, Eric Afriat, is in the chip lead with nearly twice as much as his nearest competitor Anthony Gregg.
Can Afriat make it back-to-back seven figure scores?
There's a long way to go yet but he does look set to make a very deep run.
Here are the top five places at the end of Day 2.
1st. Eric Afriat – 1,003,000
2nd. Anthony Gregg – 567,000
3rd. Athanasios Polychronopoulos – 542,500
4th. Scott Seiver – 539,500
5th. Ryan D'Angelo – 519,500