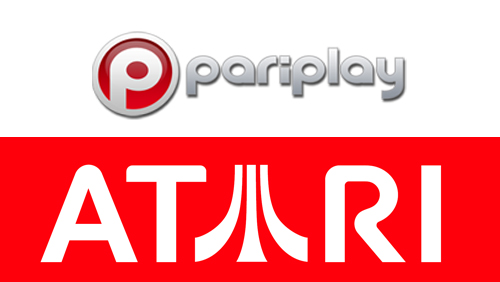 Atari's recently-announced partnership with social casino company FlowPlay to create a multi-platform gambling product called Atari Casino isn't the only news coming out of the old video game company. Atari has now sealed a deal with online gambling operator Pariplay to launch Atari's video game brands across real money gambling formats, including iLottery, social, online and mobile platforms.
Remember those old Atari games like Asteroids, Pong, Centipede, and Missile Command? Well, prepare yourself for the return of these games in a multitude of formats on Atari's real money gambling site later this year. The games will also be made available via the Pariplay network, allowing operators with existing deals with the company to run these games through their sites.
If this Atari-Pariplay deal isn't a match made in iGaming heaven, it is at the very least an intriguing one for both parties concerned. Atari still has a legion of adult fans who grew up playing its games, people who are at least in their 30's, an important segment to have on your side when you're starting out in the business of real money gambling.
Pariplay's expertise in the world of real money gambling category also makes it an ideal partner for Atari, allowing the latter to branch out of the video game industry where it initially made its name.
"Atari was a pioneer in the interactive entertainment space, having built tremendous brand equity through their rich suite of beloved brands," Pariplay CEO Gili Lisani said in a press release. "We are proud to steward their entry into the evolving iGaming category where players can engage with their properties in exciting new ways."