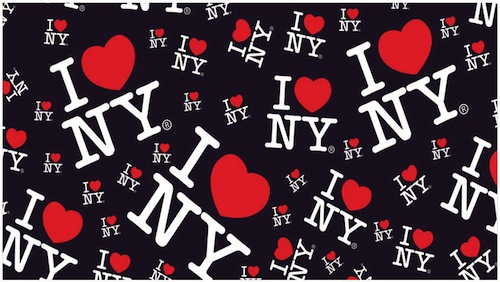 Casino operators that are looking at making a bid at any of the four casino licenses New York is dangling better be prepared to shell out a whole lot wad to even be considered a serious bidder. The state's Gaming Facility Location Board announced earlier this week that the license fee to open one of these four casinos has been set from $20 million to $70 million depending on the location of these licenses.
Naturally, the most expensive license has been set in either Dutchess or Orange County, the two closest locations to New York City. Anybody interested in those spots will have to shell out a ridiculous $70 million. The good news is that other locations come with cheaper licensing fees. The bad news is that, by "cheaper", the amounts still don't constitute close to being described as cheap.
For example, the Catskills region will carry a $50 million casino license fee, although a second casino in the area would "only" cost $35 million if there's already one earmarked for either Orange or Dutchess County.
A $50 million casino license fee has been set in the Albany region, which is the same amount that's been tacked in either Wayne or Seneca County. Meanwhile, it's $35 million for any of the counties in the Southern Tier region, including Broome, Chemung, Schuyler, Tioga and Tompkins counties. If there's already a casino slot in either Seneca or Wayne County, a second casino in the Southern Tier would cost just $20 million.
Even with the staggering amount attached to these casino licenses, operators haven't shied away from their interest in securing any one of them. Already, at least three proposals in each region are already in place with possibly more to come as the June 30 deadline for applications draws nearer.
Much nearer than that is an April 30 conference call that will require all applicants to participate and will likewise be open to the public. It's something Paul Francis, a location board member and a former state budget director, described as the "beginning of the bidding process" for these licenses.
It detailing what it's looking for with these applications, the board announced that the evaluation for these applications will fall under three categories, namely economic activity and business development factors (70 percent), local impact, (20 percent), and workforce investments (10 percent). Each of the applications will also carry a $1 million fee that the board will be use for its required background check on the bidding operator and its casino proposal. In the event there's change left from that amount, that will be returned to the applicant.
So here we are; the casino licensing process in New York is set to begin. If Massachusetts has taught us anything, here's to hoping that New York has a smoother road to awarding these licenses.