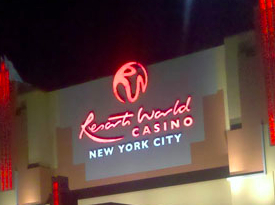 New York governor Andrew Cuomo can now sit back and exhale; his push to have casino expansion in New York was officially approved by state voters, capping off a successful bid by the governor to add more casinos in the state.
Bring out the victory cigar, governor. You deserve it.
New York approved the referendum on Tuesday, giving the green light to make a constitutional amendment calling for expanded casino gambling in the state. With the approval, the government now has the nod to authorize as many as seven full-scale casinos in the upstate regions of New York in an attempt to open up more jobs to the local communities.
The proposal was supported by 57 percent of voters, capping of a landmark moment for New York and opening the state up for casino operators looking to tap into the New York market. The movement to do so has been long, expensive, and oftentimes contentious, but in the end, you can ask the governor and he'll tell you that the battle was well worth all the scars.
Currently, the state already has five casinos, all operated by Indian tribes upstate. There are also nine slot machine parlors at racetracks. But now that the referendum for expanded casino gambling has been approved, the floodgates essentially open up for operators to take stab at securing a license to develop their own projects in the state. Make no mistake: there will be a lot of 'em vying for those slots.
As part of the referendum, the state will only develop four new casinos with the other three to be permitted at a later date. Likewise, all four of those casinos are required to set up shop in the upstate region, specifically in the  Albany area, the Catskills-Hudson Valley region and part of the Southern Tier.
The economic significance of having these casinos within the state's borders cannot be understated, even if opponents of the referendum argued that adding these establishments in the state would create far more problems than solutions. Still, the economic opportunities are real, and something that the state vehemently said would be boosted by the arrival of these casinos.
"We literally hemorrhage people from the borders who go to casinos," Gov. Cuomo told reporters on Tuesday.
"I think it will keep the money in this state, and I think it's a major economic development vehicle for the Hudson Valley especially and for upstate New York."
Ultimately, it was a case of outweighing the good from the bad, and in the state's eyes, as validated by a majority of voters, the arrival of these casinos will drive economic and employment growth in the state, especially in those regions where the supply of both is severely lacking.