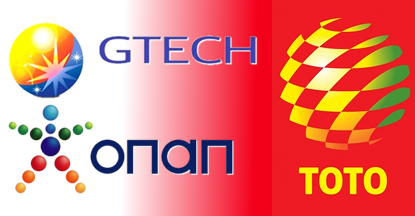 Greek online gambling monopoly OPAP has chosen Italian gambling software outfit GTECH as its online betting provider. GTECH beat out four other international firms – believed to include Playtech, OpenBet and 888 Holdings – to win the closed tender, which will initially focus on getting OPAP's sports betting offering up to snuff. OPAP holds a local monopoly on online sports betting and random number generated games, but that monopoly is the subject of a legal challenge by members of the Remote Gambling Association.
OPAP and GTECH have taken the long way to arrive at this destination. It was nearly two years ago that OPAP and GTECH launched a joint venture to bid on Greek online gambling licenses, only to have OPAP reopen the tender after the two parties couldn't come to terms. OPAP is a former state asset that was sold last year to the Emma Delta consortium, in which GTECH holds a minority stake.
A little further south, another sports betting monopoly is demonstrating what you can accomplish when you don't have any (legal) competition. The Israel Sports Betting Board (ISBB) reported record revenue of NIS 1.92b (US $5.5m) in 2013, a 7.3% rise over 2012, while profit rose 1.2% to NIS 420m ($120.4m). The bulk (NIS 1.72b) of ISBB's revenue came via its market-leading Daily Odds lottery offering, while the Racer horse betting product added NIS 64m.
The ISBB attributes its 2013 gains to serious upgrades, including the launch of three new betting platforms. Just 12% of ISBB's 2013 revenue came via online but the launch in February of an upgraded online betting site has ISBB execs dreaming big. CEO Ishtak Lary expects revenue to top NIS 2b for the first time in 2014, while chairman Zach Fishbein says the company's goal is to top NIS 3b within three years.