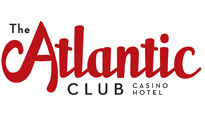 Sobe Holdings, one of the groups that lost out on the bid to purchase the Atlantic Club Casino Hotel to Caesars and the Tropicana, is asking for a rehearing so that its bid can be heard again. The development company, which counts the Deauville Beach Resort in Miami Beach, Florida as among its properties, is asking for as much in large part because it feels that it has a better proposal on the table for the beleaguered Atlantic City casino than what Caesars and Tropicana are planning to do with it.
For starters, Sobe argues that it offered $1 million more than what Caesars and the Tropicana paid for the Atlantic Club. Considering that the two casino operators combined to fork over $23.4 million, simple mathematics would suggest that Sobe's offer was in the vicinity of $24.5 million. On top of that, it's already gone on record saying that it plans to keep the casino open, something Caesars and Tropicana have no plans of doing.
Chief Judge Gloria Burns approved the bid of Caesars and the Tropicana back in December despite the lower bid, saying that it was less risky than Sobe's plans for the casino. That didn't sit well with Sobe, who is already said that it would appeal the decision should its call for a rehearing fall on deaf ears.
It does appear like Sobe Holdings has a point in all of this, especially when you take into account its plan to refurbish and reopen the casino instead of just hanging the closed sign on its doors permanently.
It also said that after it was done scrubbing the floors and polishing up the china, it believes that the Atlantic Club Casino  Hotel can return to its former opulence while also preventing the laying-off of the current staff. Lord knows with the struggling casino industry in Atlantic City, having more people without a job isn't exactly the kind of forward-thinking approach that will help turn the tide in the tourist destination.
Sobe believes that it's proposal is better than what Judge Burns approved from Caesars and the Tropicana. It's not about to give up the fight and from the looks of things, the company is more than willing to see its case through until all other options – an appeal, included – is exhausted.