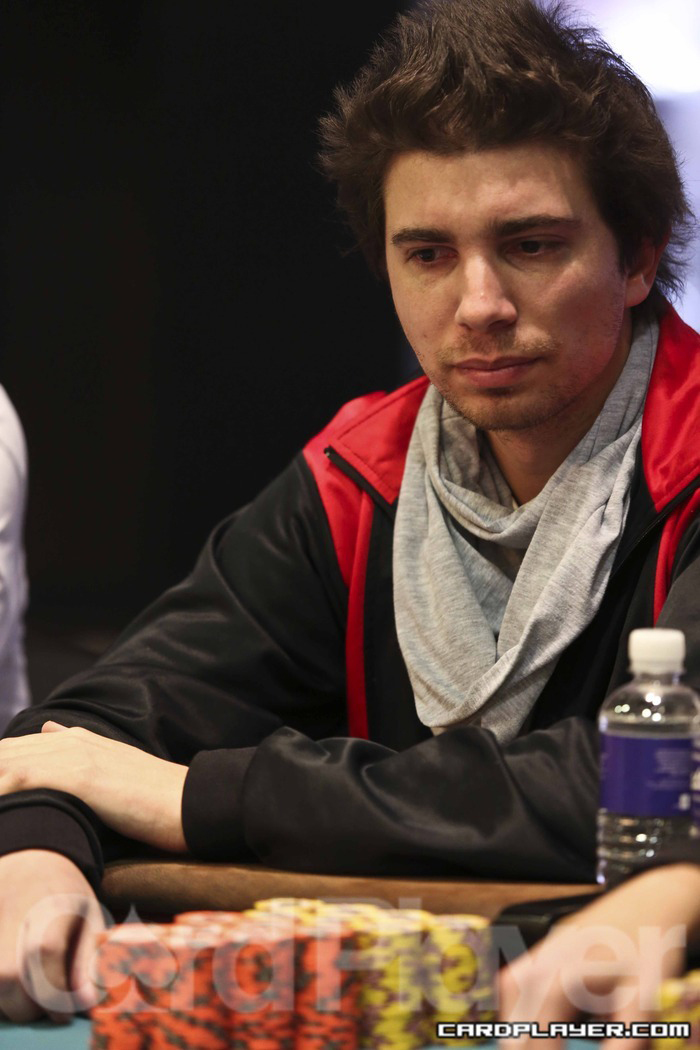 It took just one hand for Eugene Du Plessis to take control of this competition and like the previous day it was an ultra aggressive attitude that handed the young man his chips.
When it comes to South African poker nobody has won more live tournament earnings than Raymond Rahme. In 2007, Rahme finished third in the World Series of Poker (WSOP) Main Event earning over $3m in the process, and it was Rahme's aggressive actions that gave Du Plessis the lead he holds as we move into the busiest day of the stop.
 There already seemed to be some needle between the pair when Du Plessis opened to 700 in early position and then called a 3,300 squeeze by Rahme after a player had flatted on the button. The button folded and Du Plessis and Rahme headed to a flop of [Jh] [Td] [2c].
Rahme bet 3,300, Du Plessis made it 8,800, Rahme made it 19,000 more and Du Plessis just called. The turn was the [7c], Rahme moved all-in and Du Plessis called. It was pocket sixes for Rahme, a set of tens for Du Plessis, one man left the tournament and another leads the chasing pack.
The second starting flight may have had slightly more entrants, but there wasn't the same glitzy and glamorous feel that the first starting flight gave us. Jerome Bradpiece, who finished runner-up to Dominik Nitsche last year, grinded his way through to Day 2. Bradpiece worked his art on a table that contained Leo Margets and Jarred Solomon who both also made it into the second day of action.
The former European Poker Tour (EPT) champion Rupert Elder shared table space with Amatos Gomila and Michal Polchlopek and all three players also grinded there way through the field, with none of them really showing any real signs of making a charge for the top.
There is also an MMA fighter in the field in the form of Adam Speechly. The man who likes to crack skulls for a living also likes to crack aces after his pocket kings found salvation on fourth street, to smash the heart of the pocket aces of Nicholas Zakhem to pinch a Day 2 seat.
124 players remain from a starting field of 176 players. Late registration is still open until the start of Level 8, and one man we know is definitely going to take his seat late in the day is the Poker Hall of Famer Mike Sexton.
Action starts at the slightly earlier time of 13:00 (SAST).