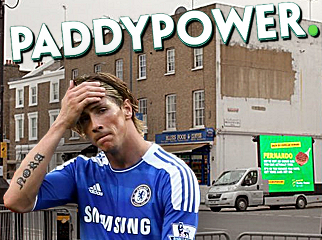 Ireland's plan to allow its National Lottery greater freedom to sell tickets online was approved by a parliamentary committee on Wednesday. The country is preparing a tender for a 20-year contract to run the Lottery and Minister for Public Expenditure and Reform Brendan Howlin told the Oireachtas finance committee that the Lottery would "run out of steam" if it didn't boost its slice of online sales from its present mark of 3% to something more approaching the 15% enjoyed by other European lotteries.
Howlin also said that the proposal to establish a regulator for the Lottery will eventually grow to encompass oversight of all gambling operations on the Emerald Isle. Irish legislators have introduced amendments to existing gambling laws specifically to deal with the growth of online gambling but progress has stalled as the country struggles to get its overall financial house in order to satisfy conditions of its European Union bailout, a task that has taken on new significance since the recent debacle in Cyprus.
Howlin also said the new regulator was needed due to the rapid growth witnessed in the high street casino business. As if on cue, Irish betting powerhouse Paddy Power has just purchased five betting shops from Jameson Racing. Four of the shops are located in County Cork, while the fifth is situated in North Dublin. The addition of the five shops, which will reopen under their new branding on April 1, brings Paddy's total presence in the Republic to 219 outlets.
Paddy is also in the news for its continue harassment of Chelsea striker Fernando Torres. The underperforming footballer was the target of a Paddy billboard erected adjacent to Stamford Bridge stadium that urged Torres to consider an alternative career in fast food preparation. After Chelsea management complained, the local council took pity and ordered the billboard removed. Undaunted, the Paddy pranksters have since hired a truck equipped with a giant video screen beaming the identical ad and parked it on the street directly under the spot where the original billboard used to hang. The advert proclaims that it is "back by popular demand." Sure, you're laughing now, but just wait until the embattled Torres decides to end it all by sticking his head in the deep fryer.