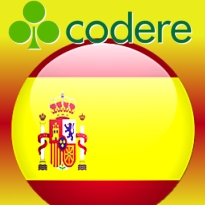 How woeful is Spain's fledgling online gambling market? While a few firms like PokerStars, Bet365 and Bwin.party are doing okay, many of Spain's 53 licensees are talking openly of walking away from their Spanish investment, just as a flood of licensees left France in 2012 due to their inability to turn a profit in an overregulated, over-taxed market. GamblingCompliance went as far as to suggest a second-hand market for Spanish online gambling licenses could be in the works. Spain's gambling law doesn't actually allow operators to put their licenses up on eBay, but regulators have the power to authorize the sale of a gambling company's Spanish license-holding subsidiary.
Spain's woes stem from a 25% unemployment rate that has left few citizens holding the discretionary funds with which to gamble, plus a 25% tax on gross gambling revenue that has left operators with no margins. Eduardo Antoja, president of Empresarios de Juego Online Asociados (EJOA), which represents the country's land-based gambling companies that also hold online licenses, noted that Spain's tax rate compares unfavorably with the 15% tax proposed by the UK, Europe's most experienced online gambling jurisdiction. Even this rate is viewed as too high, Antoja notes, as "companies are trying to get it down to 10% to prevent people going offshore. It's a pan-European market; you have to be competitive."
But Spain's cash-strapped government doesn't appear all that interested in taking its foot off operators' throats. Unlike the groveling 'please sir, may I have another' concessions Madrid intends to grant Las Vegas Sands' EuroVegas mega-project, the head of Spanish gaming regulator DGOJ has said online operators can expect no relief. Indeed, Spain hopes to improve on the €140m in online gambling tax revenue it collected in 2012 by a further €20m in 2013. That sum is in addition to the estimated €150m Spain earned by requiring all would-be licensees to ante up four years worth of back-taxes as a pre-condition for being granted legal access to the Spanish market. Barcelona-based lawyer Laura Guillot told Bloomberg News that this demand, which the government "pulled out of their sleeve at the last moment… was not very elegant."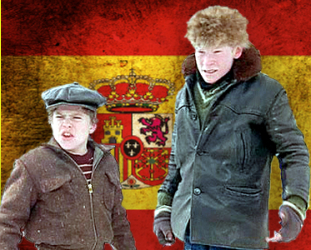 SPAIN DENIES ACTING AS CODERE'S STRONG ARM
Bloomberg also revealed the inelegant behind the scenes machinations that led to Spain's back-tax grab, focusing on the cozy connection between Budget Minister Cristobal Montoro and Spanish land-based gaming operator Codere. In the run-up to Spain's market liberalization, Codere had waged a bitter legal war against online companies including Bwin, PokerStars and Sportingbet, seeking to blunt any advantage these firms had achieved via their online relationships with Spanish punters pre-liberalization. Montoro's brother Ricardo was part-owner of Codere before selling his stake last year. Codere's chairman, Ricardo Martinez Rico, was Montoro's deputy budget minister between 2003-2004 while another Martinez Rico brother, Felipe, is Montoro's current chief of staff.
Bloomberg reported that representatives of Bwin, Betfair, PokerStars and William Hill clashed with Enrique Alejo, the Montoro-appointed head of the DGOJ, at a meeting in Madrid in May. Without mentioning Codere by name, the companies accused Spain of allowing the licensing process to be "hijacked" by the interests of one company. Alejo reportedly denied the gaming companies' insistence that license approval was predicated on the companies first settling their back tax tabs, a pre-condition the companies claimed ran contrary to Spanish law. Alejo's deputy director Carlos Hernandez reportedly told the companies that while "the granting or denial of the licenses will follow a strictly legal process," Spain's tax-fraud office was "absolutely convinced that [the companies] have to pay" their back-taxes, and thus reports of unpaid taxes wouldn't be disregarded by those officials vetting the license applications.
In response to the allegations of the government acting as Codere's bully-boy, Montoro's spokesman told Bloomberg his office "categorically deny any hint of suspicion of possible trafficking of influence." The spokesman also rejected allegations of back-tax preconditions, saying investigators "requested information but did not demand any payment, nor did they link their requirements with the award of licenses." No, it's entirely coincidental that those who paid up had their licenses approved. Es gracioso cómo funciona, ¿no?