At the very end of last month we were told that Sportingbet had rejected a joint offer from William Hill and Gaming VC.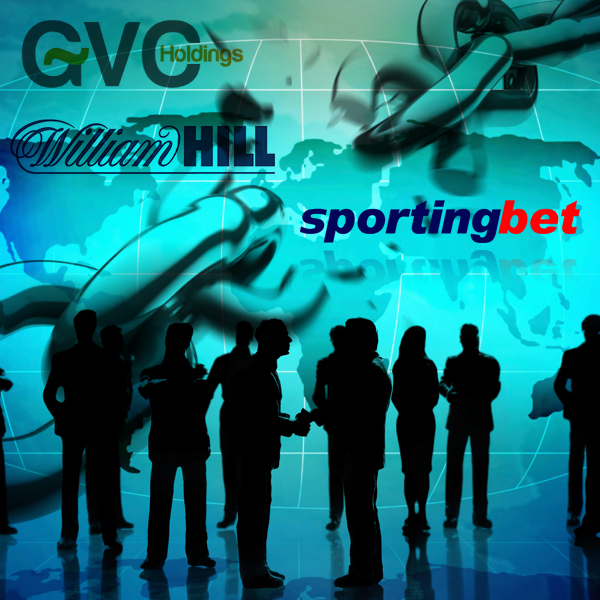 This came after months of what are surely laborious discussions over various fine details and establishing a fair deal for both sides. Considering Ladbrokes spent a fair few months at the negotiating table with Sportingbet previously, it's not a new situation for the sports betting business.
But while the Ladbrokes deal fell through due to their issues with bringing on a business where some of the activity was not strictly legal, Hills have found an ideal solution. This comes in the form of Gaming VC who will take what are essentially all of the bits that Hills don't want.
Instead, the problem for Hills is that their bid, which was revealed to be worth £350 million, significantly undervalued the business according to Sportingbet. This price put Sportingbet shares at 52.5p each with that amount being paid mostly by Hills (45p).
However, in a statement released to the stock market, the Sportingbet board elaborated on their decision. The statement read:
"The board of Sportingbet has responded that this indicative offer significantly undervalues the business and its future prospects.
"This announcement is made without the consent of the potential offerors. There can be no certainty that an offer will be made nor as to the terms on which any offer might be made."
Hills and Gaming VC have been given until next week to put in an offer which Sportingbet does accept or else they will have to leave the business well alone for the time being. All reports so far indicate that Hills certainly won't be leaving things as they are with an improved offer presumably being put together at the moment.
Given that Sportingbet claimed that the original bid "significantly undervalues" their business, it begs the question about how two groups of people that work in the same industry can have such differing opinions. Clearly the powers that be at William Hill want to secure the best deal possible while Sportinbet's shareholders want as much money out of it as possible, but they must both have reasonable estimations of how much the company is worth.
Director of Global Betting and Gambling Consultants Lorien Pilling explains that the nature of iGaming does make it much harder for businesses to be accurately valued.
He says: "One of the key considerations when buying an iGaming company is that a lot of what you are buying is intangible – there is no warehouse full of stock to value, or factory production line to inspect.
"You might buy some bespoke software but many companies take it from third parties. So what are you getting: software contacts, service level agreements, access to gambling licences, brand/domain name, lists of customers, and trading and marketing expertise of the people employed.
"A potential buyer has to determine exactly which bit is important and what value they place on it and the risks associated with it."
While the process of determining the value of the company by picking it apart may be a fairly general one, much of the reasoning behind it is fairly specific to the iGaming business.
The lack of tangible assets is a considerable issue that makes a business much hard to value. This is obviously a problem for most online or digital businesses but it appears to be magnified in the gambling sector.
One way of potentially identifying a compromise would be for both sides of the deal to speak on an aspect by aspect basis but this is still not without its complications. An organisation isn't always easy to break down into easily definable parts. However, Pilling is able to roll of a few areas that could provide a basic framework. He explains that the following should be considered.
Experienced staff can always leave.
What is a brand worth to you if you intend to keep it.
How good is the software and what are the contract terms.
What is the quality of the customer list – are you paying for the details of customers who are already your customers.
How stable are the countries in which the target has licences – will they be rescinded, will new taxes or charges come in.
This last point is particularly important in the Sportingbet instance. Their business is primarily in Australia where they have a considerable market share. To say the least, navigating the political and legal landscape in this market is pretty complex. Especially for a company who doesn't have the most experience there. Obviously, Hills has traditionally been a UK operator and has tended to stick within its boundaries.
Their move to expand outside of Britain is sure to bring many new challenges and estimated the value of Sportingbet's Australian market share is just the first.
One final complication that is added into the mix of valuing an iGaming business is how volatile they can be. We've seen countless times gambling firms take sudden dives in share price and very few financial results statements don't include mentions of specific sporting results. This is an issue fairly unique to gambling and is another one that Hills and Gaming VC have had to contend with.
Pilling explains: "In online sports betting businesses current earnings are no guarantee to future earnings – it is driven by results.
"The target might have an excellent year with favourable results and from the day after you've just bought the company all the favourites could start winning, hitting the gross win margin and making a mockery of the valuation you have just paid."
Comments