With Apple battling it out in court against Korean manufacturing giant, Samsung, more information about the iPhone and it's origins have surfaced. So here's a round-up of some things that were revealed in court.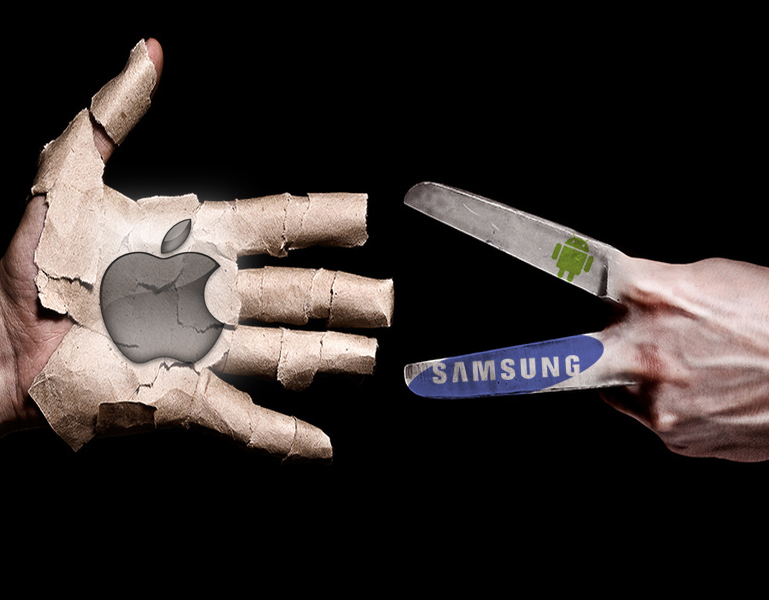 Project Purple. In a document filed in court, Apple points out to a prototype device codenamed 'Purple'. It bears a lot of simillarity to the iPhone we know. The Purple was, apparently, first shown within Apple back in August 2005 and it was what went on to become the first generation iPhone. During that time, Project Purple was a well kept secret that Apple executives called on it's top developers to work on it and most of the employees didn't even know exactly what they were developing. The team took one of Apple's Cupertino building and locked it down. It was on a single floor with badge readers and cameras. There were instances when workers on the team would have to show their badges five or six times. Sounds too much? Probably. But hey, Apple is known to go through great lengths to ensure that new products are kept under lock and key.
Google. Documents used by Apple in court apparently reveal that Samsung deliberately copied some aspects of the iPhone and iPad. This comes from a raft of internal Samsung documents that openly admit that the company mimicked the iPhone and was even warned of doing so by Google. In February 2010, Google told Samsung that the Galaxy Tab and Galaxy Tab 10.1 tablets were "too similar" to the iPad. Ouch! That's gotta hurt.
Rejected designs. One of the fun benefits we got out of the Apple vs. Samsung court battle is that Apple gave an inside peek at how Cupertino develops its new products. Apple had to hand over tons of documents and one of them are iPhone and iPad prototype designs. There were iPhones with slanted corners, curved corners, sharp rectangular sides and some iPhones that even looked like the iPod. Apple, at some point, considered building an iPhone with shaped glass. The idea was to put rounded glass on the top and bottom of the iPhone instead of the flat panels we have today. The idea was scrapped because of one simple reason. It would have cost too much money to build it. The iPad on the other had was considered to have square corners and others had round corners. Another prototype design was shown to have something Apple considered to include in the iPads design: a kickstand.
Delays. The iPhone, orginally called Project Purple, almost never happened. Apple's late co-founder Steve Jobs, according to Apple designer Christopher Stringer, had his doubts about whether or not the simple design that the company chose would be a hit. Well, it's a good thing they decided to push through with it. Turns out, the iPhone became one of the highest selling phones in the world.
Apple refused to 3G patent negotiations. And so it just keeps coming. Announcements in court suggest that Samsung attempted to enter into negotiations with Apple regarding essential patent licenses for 3G technology included on the iPhone and iPad. These patents relate to touchscreen and 3G data transmission. How did Apple respond? They refused to cooperate. Simple as that.
Apple spent US$1.1 billion marketing the iPhone and iPad. Apple spent more than US$1.1 billion marketing its iPhone and iPad since 2007. The revelation came during Apple's patent trial with Samsung when Phil Schiller, Apple's vice president of marketing, testified on Friday. By the way, that amount doesn't include money spent in 2012 for the iPhone. Schiller testified that Apple spent $647 million marketing the iPhone from its 2007 release through fiscal 2011. Marketing for the iPad on the other had coast the company $457.2 million since the device was released in April of 2010. Wowsa! Thats a lot of money!