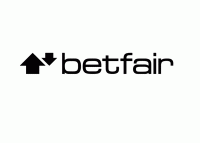 Betfair and British Racing have signed a significant commercial agreement that will see the betting exchange pay around £40 million to the sport. The five-year-deal, announced by the two in a joint release earlier today, secures a significant amount of funding for the sport and will put pay to the worries of those at the top of the sport.
Paul Bittar, chief executive of the British Horseracing Authority, one part of British Racing, said: "We are delighted that we have been able to reach an agreement with Betfair, one which represents a landmark for both the racing and betting industries. It brings many benefits, including substantial and increased guaranteed funding as well as importantly providing certainty for the sport in relation."
Racing and Betfair have been railing against each other for some time over how much the company should be paying since they moved to Gibraltar. In the past Martin Cruddace, Betfair's chief legal and regulatory officer, had suggested the racing establishment needed to take a reality check as it's just not as valuable as it thinks it is. Cruddace, was obviously surprised they'd been able to stay in the same room without getting their jukes up, calling it a "genuinely historic moment".
He added: "For the first time, British Racing and Betfair have proved it is possiblefor us to work together on a truly commercial basis. Of course it has not been easy but the end result completely justifies all the hard work. We hope that this marks a new era and call on other betting operators to adopt similar agreements to help ensure a strong, healthy and vibrant horseracing industry in this country"
The deal comprises 10.75 percent of Betfair's revenue on the sport and amount mentioned is just the minimum over the next five years, meaning that it could increase. Betfair will also work together with British Racing to configure a fixture list that will secure more income for Betfair and conversely more money for the sport.
It's so far unclear whether any of the other firms in Gibraltar will have to sign a similar deal and from the noises being made by those involved it might be that this replaces the levy one day.