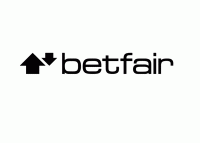 Betfair increased its core revenue by 6 percent in 2011 as mobile again showed how much growth is being experienced in the sector. Mobile bets increased to 44 million in total, which represented an increase of 122 percent. Revenue from mobile alone increased by 97 percent to £22.7 million and it showed their continued investment in mobile is definitely working.
Stephen Morana, CEO of Betfair, commented: "We have delivered double-digit net gaming revenue growth in Core Betfair in each of the last three quarters and a healthy increase in profits. We have also started to deliver on our strategic objectives, including the launch of important new products that will drive future growth.
One of the main reasons for the big increase in customers has been their "Don't Settle For Less" marketing campaign that was responsible for an increase of 45 percent from Q3 11 to Q4 11. For the year as a whole the amount of active accounts dropped by 10 percent year-on-year but they did have the World Cup excuse in the bag to account for this.
In terms of mobile, Morana added: "We are making further enhancements to our mobile exchange betting product and have recently broadened our offering to include sports multiples and casino games on mobile."
Cheltenham Festival, an event that can make or break a bookmakers' year, was kind to Betfair this year and contributed to an 11 percent increase in overall racing revenue. Morana added: "Betfair has achieved many new highs, with records set in most of the major sporting events including the Champions League final, Cheltenham festival, Wimbledon, US Masters and Indian Premier League. The Exchange has continued to deliver market leading odds and this has been the focus of our marketing message in recent months."
All in all it looks like Betfair are going to be gearing towards making their standalone sports book more successful for the coming year or so and then who know's what…augmented reality pronto, please!
Comments