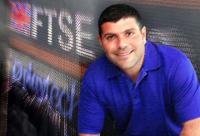 Playtech's Trust Issues
The industry is alive with the sound of whispers. Whispers regarding the legitimacy of some of Israeli software developer Playtech's business dealings – and not for the first time!
The 13-year old company has come under questioning once again following the news that they're intending to buy a collection of social gaming assets owned by none other than the company's founder and biggest shareholder Teddy Sagi.
Sagi owns 48% of Playtech and is reportedly about to sell the companies (which haven't been named) for around £80 million. Not only have that but Playtech's immediate plans also included buying an office in London for £10.5 million – an office which is owned by a company that Sagi also has a connection to.
This is doubly strange given that very few companies, regardless of whether they're in the iGaming industry or not, tends to buy offices – most preferring to rent instead. Finally Sagi will also come on as an advisor to the company that he built from the ground up for the princely sum of €1 per year. This suggests that either Sagi's negotiation skills have declined rapidly in recent times or that there may be something strange going on at Playtech.
Public Opinion
It's no secret that the company are hoping to make the move from the Alternative Investment Market to the London Stock Exchange FTSE 250 Index. Therefore perhaps these are just their way of becoming a whiter than white public company.
However the move to re-employ their founder would appear to be backward step in the evolution of the company in the public sphere. As evidenced by Betfair founder Ed Wray's exit from the company he created, it is necessary for the founding fathers to move in order for a public company to evolve.
Apparently this a view shared by traders too as Playtech's shares dropped as much as 9.7% following the news of the company's planned acquisitions.
In a note to his clients Simon McGrotty, analyst at Davy Research said: "Where concerns will be raised is that once again Playtech is acquiring assets from its founder and largest shareholder."
"Ninety five million euros is a significant investment, especially in an area that is relatively unproven – there is no mention of the current profitability of the assets being acquired in this morning's announcement."
If Playtech are serious about mixing it with the big boys on the FTSE 250 then this is the sort of thing that they're going to have to cut out. Whereas before they could get away with stunts such as this with only the iGaming industry and a few financial journalists noticing, doing such things while on the FTSE 250 will stir up much more attention.
Many UK national newspapers are already picking up on the questionable deals with some pointing to Playtech chairman Roger Withers' previous claims that there would be no more of these Sagi deals.
Unfortunately these claims have proven to be false as the company yet again looks to line Sagi's already well-lined pockets. Some sources claim that Sagi has taken around £500 million out of Playtech since the company floated on the AIM in 2006. This puts his personal wealth at around $2 billion according to Israeli magazine Globes who claim Forbes' $1.2 billion estimation is too low.
Inspiring Confidence
Even if you do place faith in Playtech and Roger Wither by assuming that these will be the last of the Sagi-related deals, then there are still issues for Playtech to deal with should they hope to succeed on the FTSE 250.
The company has got to where they are today by being bullish with other companies and, where needs be, throwing their weight around. This is clearly an approach which has worked very well for the company and should not necessarily be considered as a negative way of doing business – more an effective way of getting what you want.
However when things do turn sour they can blow up rather quickly. As if it wasn't obvious enough already this refers to the William Hill Online situation which is supposedly resolved now.
This situation was covered extensively enough as it was, but Playtech's existence on the FTSE 250 would only increase the coverage afforded to the company. This is certainly not the type of coverage that the company would hope to attract either as it had negative effects for the share prices of both William Hill and Playtech.
The reasons for Playtech's desire to find themselves on the FTSE 250 are clear. They're already one of the biggest companies on the AIM and given the various legislative relaxations taking placed around the world they have considerable room to expand.
Should they do so then they'll find themselves alongside bwin.party, Ladbrokes and joint venture partners William Hill as the only iGaming companies in this particular market. While they're a supplier as opposed to an operator they would do well to take a leaf out of the books of the aforementioned three.
These companies have learnt how to conduct business in a manner which belies their public status. It means that they keep things quiet at every opportunity but on the other hand aren't afraid to communicate with influential opinion-makers and journalists.
They also must learn to ensure that they're whiter than white with no room for any questionable deals to take place. In order to do so it may well be necessary for many of the company's senior staff to be moved on. But if Playtech are able to tackle the issues of being a high profile company then there's every reason to believe they will be a public success.
The fact that they're less reliant on the opening and closing of regulated markets will work very well in their favour. It means that should they stick to responsible business then Playtech could soon be the biggest public iGaming company going.