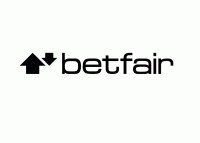 Betting exchange Betfair has confirmed it'll be launching a fixed odds offering this summer. Betfair will fully unveil their tribute to Pinocchio in time for the European Football Championship in Poland and Ukraine. Interim chief executive Stephen Morana told the Financial Mail they hope the product will "complement" their current offering and "not compete with it". He added: "Our sports exchange always has been – and always will be – Betfair's core product. It has revolutionised the industry and we have a loyal customer base, but we also recognise that there are certain bets at certain times that the exchange, by its nature, cannot offer."
Although the firm say this move is to target competitors it's highly likely this is being done to give them a leg up in the minefield that is Europe's gambling markets. The fact that exchanges are looked upon with suspicion by many countries and there are often delays in allowing them to operate goes to show why Betfair are making this move now. Whether it gives them even more to smile about after topping the Oddschecker rankings remains to be seen.
The firm has also been in the news over the weekend after it emerged, punters won't be getting a delayed Christmas present after a race that took place over the festive period. The Independent Betting Adjudication Service (IBAS) ruled in favor of the exchange over £23 million "won" on Voler La Vedette on 28 December. 34 bettors had complained to the IBAS and were contacted on Saturday to be told they'd not be receiving their winnings. The horse in question was an easy winner of the Christmas Hurdle at Leopardstown when he was available at 28-1 in running. The punters jumped at the chance to bet on this and a cool £800,000 passed through the exchange.
Comments