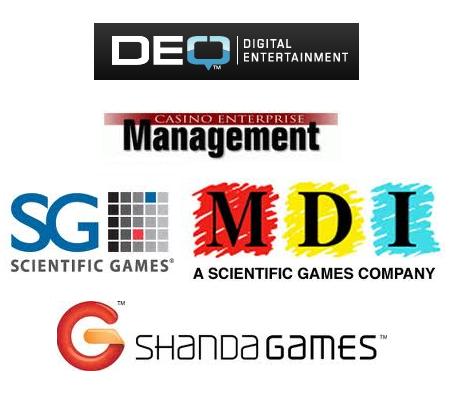 After issuing its stock options in December, table game solutions provider, DEQ Systems, announced today that its no commission Baccarat table game, EZ Baccarat, has won the Best Traditional Table Game award of Casino Enterprise Management's 2012 International Table Games Awards.
In a press statement, Earle G. Hall, President & CEO of DEQ, said: "With more than 400 games currently in play in more than 125 casinos, EZ Baccarat is by far, the fastest growing table game in the market and continues to accelerate by increased penetration per client."
He went on to say that the next frontier for EZ Baccarat is in social media so that "this best of breed product can reach the full breadth of its ever-increasing following."
The panel of judges which helped to decide on DEQ's award included Julie Allen, director of regulatory compliance at Ameristar Casino-Hotel and  Rosemarie Cook, vice president of table games at SugarHouse Casino.
Scientific Games subsidiary, MDI Entertainment, has announced today the execution of an amendment to their licensing agreement.
The agreement will see that they will now offer lotteries the opportunity to sell instant games featuring assets from Universal Pictures' upcoming epic action-adventure "Battleship," inspired by the classic naval combat game.
President, Properties Group and Chief Creative Officer for Scientific Games, Steve Saferin, said: "Lotteries have been selling successful BATTLESHIP-themed instant games for many years and now as the 'Battleship' movie pushes the brand to the forefront of mainstream media and pop culture, it's the perfect time to do a game."
In addition to having access to imagery from Hasbro's BATTLESHIP game, lotteries throughout the world will be able to use logos and artwork related to the "Battleship" film on game tickets and promotional materials.
The film launches throughout most of the world in April.
Chinese online game developer Shanda Interactive Entertainment will be taken over by the company's CEO and family after a proposal was approved by shareholders.
A company statement released yesterday states that Tianqiao Chen's offer of $41.35 per ADS share values the company at about $2.3 billion and will remove it from the Nasdaq, where it went public back in 2004.
Shanda's buy-out is also being made by the CEO's wife Qianqian Luo and brother Danian Chen.
Comments