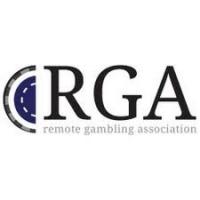 One of the world's largest trade associations responsible for remote gambling operators, The Remote Gambling Association (RGA), announced its newest appointment today.
Sue Rossiter, who was former head of Policy at the Gambling Commission, will be joining them as Director of Projects and Policy as of 5 January. In a  press release, the company's CEO, Clive Hawkswood, said: "We're delighted that Sue is joining the RGA and to be able to add someone with her skills and experience to the team is a real coup for us."
Commenting on her good news, Sue excitedly added: "I am very pleased to be joining the Remote Gambling Association, it has an excellent reputation among the industry and with regulators and I am looking forward to meeting and working with its members."
Gaming industry solution provider, FutureLogic, announced today that its PromoNet promotional couponing solution has been installed by Casino MonteLago on Lake Las Vegas in Henderson, Nevada.
The installation follows that of the same solution at South Point Casino, also in Las Vegas, making Casino MonteLago the second casino in vegas to adopt FutureLogic's latest technology.
CEO of Casino MonteLago, Jon Berkley, said: "We chose the PromoNet solution for its unique ability to link custom promotions to real-time game play and player behaviour. We now have the ability to reach both carded and non-carded players, allowing us to boost our Players Club membership and bring real-time promotions to our guests."
According to a company press release, the PromoNet solution "links game-play metrics and slot promotions directly to player behaviour, thus enabling casinos to boost Player Club sign-up, extend game play, increase slot revenues, and to print W2G forms at the games." It can also be used across the casino floor at slots, registration desks, restaurants, shops, shows and hotels.
FutureLogic's Vice President of Sales and Marketing in North America, Nick Micalizzi, added: "The PromoNet solution gives casinos unprecedented access to their most valuable players. Now casino marketers can direct their promotions and personalize rewards programs to the players they most want to reach."
The Pennsylvania Lottery announced today that two jackpot-winning Cash 5 tickets were sold over the long holiday weekend in Westmoreland, Lancaster Counties. A ticket worth $225,000 from 30 Dec was sold in Westmoreland County, and one worth $330,000 from the 2 Jan drawing was sold in Lancaster County.
The 30 Dec winning ticket correctly matched all five balls, 10-16-26-36-43, to win a jackpot of $225,000, less 25% federal withholding. The 2 Jan winning ticket correctly matched all five balls, 06-07-22-29-33, to win a jackpot of $330,000, less 25% federal withholding. Each retailer will receive a $500 bonus for selling a winning ticket.