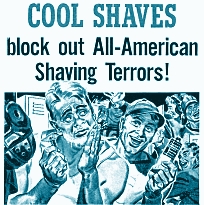 Honolulu is in an uproar following Tuesday's revelation that football players at the University of Hawaii have been accused of 'point shaving.' University officials admitted receiving an anonymous letter on Nov. 3 that alleged certain unnamed players on the Warriors squad had been underperforming to ensure scores matched the expectations of certain unnamed gamblers wagering on the game's outcome. While coach Greg McMackin told reporters he'd been asked not to comment, the National Collegiate Athletic Association (NCAA) has gone on record as being "extremely concerned" by any mention of point shaving "as it is a crime that threatens two core NCAA principles – the well-being of student-athletes and the very integrity of intercollegiate sport."
While it's as yet unknown whether the anonymous letter referred to the current Warriors roster or to previous incarnations, RJ Bell at PreGame.com helpfully crunched this season's numbers to determine what's what. Bell's conclusion? It's entirely possible, but far from conclusive. While Hawaii notched 10 wins last season, it has only five wins and six losses this year (with two games remaining on the sked). Hawaii has gone 3-7-1 against the spread this year, including a 0-5-1 run in the last six contests. (How long before the 'Hawaii O-Five' meme begins?) The most egregious example of failing to cover came against UNLV on Sept. 17, when 17-point favorite Hawaii lost by 20 points.
Of course, irregular betting patterns would be far easier to spot were the NCAA and other American sports bodies – plus the US government – to adopt the sports betting stance of nations that weren't founded by Puritans. (Happy Thanksgiving, y'all!) Time and again, it's been sports betting outfits operating with the blessing of both sports leagues and governments that have raised the alarm over suspected betting shenanigans. Digital betting leaves a trail that operators are only too keen to follow, as it's their bankrolls that are being threatened. As such, they are perfectly positioned and highly motivated to monitor for suspected abuse. But not in the US of A.
Rep. Barney Frank (D-MA) made a typically wry comment at last week's online poker hearings on Capitol Hill, which could logically be extended to include the NCAA: "The NFL believes that if we allow betting on the Internet, people might start betting on football games." Exactly… and who knows what horrors might then ensue? *sigh* Anyway, let's go out on a high note, with less contentious memories associated with Hawaii's Warriors…
Comments