The tentative deal signed by Sciplay, the joint venture of Scientific Games and Playtech, to provide intrastate online poker technology to the California Online Poker Association (COPA) if/when the Golden State approves the necessary legislation has already paid off for Playtech. The company's AIM-listed shares rose 18 points (5.64%) on the news, and various analysts fought amongst each other to be first to issue 'buy' orders. (BTW, California will hold its informational hearings on bills SB40 and SB45 on July 12th.)

Scientific Games must be wondering who it has to blow to get the same kind of recognition stateside, as its Nasdaq shares rose only 3.34% — and some of that may have been due to the fact that company director Ronald Perelman reportedly spent some $9m this week buying his own company's stock. Did/does he know something the rest of us don't?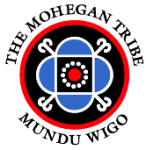 COPA is a coalition of tribal governments and local card rooms looking to get into the intrastate online poker game. But they're not the only tribes watching and waiting. The Hartford Advocate's Greg Hladky spoke to members of Connecticut's two powerful tribal groups, the Mohegans and Mashantucket Pequots, which are keen to get their share, if/when. Mohegan chief of staff Chuck Bunnell says his peeps "are watching it very, very, very closely." (For the record, that's three very's. Read into that what you will.)
Given that these tribes operate some extremely popular/profitable land-based casinos, one would think they might be wary of potentially killing off their golden geese, but Bunnell says "We don't believe [online] poker would ultimately be detrimental to what they call our 'bricks and mortar.'" Now where have we heard that land/online complementary theory before?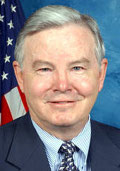 Moving from state to federal legislative hopes, the interwebz is whipping itself into a lather at the news that the much-awaited online poker bill from Rep. Joe Barton (R-TX) will drop any day now. Frankly, try as we might, we can't get into this party spirit. We've been here too many times before. Perhaps @BJNemeth came closest to expressing our own sentiments with this tweet from last week: "Wake me up when a bill gets out of committee."
Even American Gaming Association head Frank Fahrenkopf, a big backer of a federal solution, admits to there being some rather unique obstacles in Washington. Social conservative Republicans oppose online gaming "because they want to protect people from sinning," while some Democrats are opposed because "they don't think people are smart enough to take care of their own money … and believe government must protect them from themselves. It's a strange thing, politically." Strange, but very, very, very familiar.
This 'once more with feeling' feeling was epitomized by yet another annual reappearance of the online gambling taxation bill that is the pet project of Rep. Jim McDermott (D-WA). Which, for some reason, reminded us of this video…