The Greek government's proposed gambling law is to be revised following objections from ruling Socialist party MPs that it would turn Greece into "a vast casino." Reuters claims Finance Minister George Papaconstantinou agreed to withdraw the law for further consultation. Greece had anticipated that the bill, which was tabled just last month, would raise €700m annually for the cash-strapped state, but PASOK MP Dimitris Papoutsis maintains that the country "should not go towards full deregulation of gaming and gambling."
Similar roadblocks to new gaming laws are being thrown up in nearby Cyprus. Ionas Nicolaou, chairman of the House Legal Affairs Committee, lamented the lack of "greater decisiveness" shown by some of his fellow parliamentarians. With just 11 (out of a total 79) of the bill's articles having been discussed so far, Nicolaou deems it highly unlikely the bill will be passed before the House dissolves next week, especially since the discussions have involved some particularly un-parliamentary language between MPs.
The Alderney Gambling Control Commission is puffing out its chest a little further this week on news that the Channel Island's egaming industry licenses brought in a total of £3.8m in 2010. Of that, a full £2.26m was pure profit and Policy and Finance Committee chairman John Beaman finds no reason to suspect the gravy train will go off the rails anytime soon. "The anticipated capital income from the AGCC looks secure … we are fortunate to have a commission and management team that is very much in tune with developments that are likely to affect our revenues."
The "Backjack Affair" that rocked Poland's political scene in 2009 has come to a rather undramatic end. The scandal involved two Civic Platform party officials – including the then Minister of Sport – who were accused of corruption while Poland was considering changes to its gambling laws. Wiretaps revealed that the politicians had engaged in inappropriate discussions with a businessman who had ties to the land-based gaming industry, and who had previously been convicted of paying bribes to other Polish politicians. The explosive allegations, which involved politicians receiving bribes from the businessman in "a remote cemetery," cost the pols their jobs, but District Prosecutors in Warsaw now claim they lack sufficient evidence to convict the pair.
The state government in Tasmania is considering putting its Tote operation up for sale, with price estimates ranging anywhere from $100m to $400m. The state tried selling the Tote in 2008, but the global economic crisis led to a lack of offers, and taxpayers were stuck with $3m in associated costs. However, Tasmania is currently undergoing its own economic crisis, so the 'everything must go' signs are being dusted off in preparation for a quick and easy sale. Tote Tasmania contributed $10m to state coffers in 2010.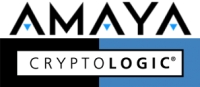 Finally, Canada's Amaya Gaming Group, which recently secured licenses to open limited online gaming operations in Kenya and the Dominican Republic, has taken a 5% interest in developers Cryptologic. Cryptologic's fortunes have taken a tumble of late, prompting the company to conduct a strategic review with an eye towards a possible sale. The news that Amaya was acquiring shares in Cryptologic led some to speculate that Amaya would make a bid for majority control. Amaya's most recent year-end financials (issued this week) show a grand total of $6.04m in revenue, and net earnings of just $336k (down almost half from 2009's $648k). Cryptologic's 2010 revenue may have been down sharply, but it still came in at $26m. Who's buying who again?
Comments