The World Cup party kicked into life at the weekend and I'm not just talking about the ganja-fest that ended up with Paris Hilton in handcuffs. The football actually provided entertainment for once, with more drama in the four quarter-finals than we have seen in the entire tournament so far.
We at CalvinAyre.com hate to blow our own trumpets, but as Paris is otherwise engaged, we thought it worth mentioning that yours truly came up with four out of five correct tips for those games – so watch this space for the semis. I'm bound to get them wrong next time.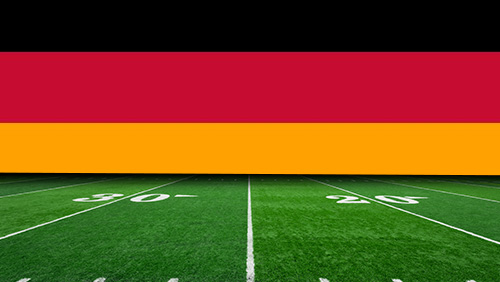 The one match I did call wrong was Brazil v Holland but after the first half in Port Elizabeth most South Americans must have already had the champagne uncorked. So must the Brazil team, as that can be the only explanation for the way the Samba Boys self-destructed after the break. All of a sudden they were staggering around, failing to understand each other and committing needless acts of violence. It was like watching Stoke City. Or maybe just a night out in Stoke City.
Credit to the Dutch though, because if Brazil shot themselves in the foot, it was the Netherlands who loaded the gun and got them to pull the trigger. It wasn't pretty but Arjen Robben's knack of drawing fouls and Mark van Bommel's ability to commit them, relentlessly, without picking up so much as a booking was a masterclass in the dark arts.
Ghana v Uruguay was the most dramatic World Cup match ever. First Uruguay was in the ascendancy, then Ghana scored. Then La Celeste equalised in a match with more ups and downs than a home visit from Jemma Jameson. Then Ghana threw the kitchen sink at the South Americans, who cleared a last-minute shot off the line and then stopped a certain goal thanks to Luis Suarez's illegal intervention. The boy's got faster hands than a croupier.
Inevitably Suarez has been pilloried in the Ghana-biased UK media for his handball, but anyone who has played the game knows that it was instinctive. What was he supposed to do, let the guy score in the last second? The striker received his rightful punishment in the form of a red card and that was more than enough. The fact that the free-kick that led to the incident should never have been awarded because John Pantsil dived appears to have been completely overlooked – as has the fact that Ghana only have themselves to blame for missing their penalty.
At least now we will be spared the institutionalised hyperbole about how great it would be if Ghana stayed in the tournament? Er, why? The last time I looked the host country was South Africa not Ghana. That's like supporting Sweden at the last World Cup, because it was held in Germany. And if I'd had to endure ITV showing former France (that's France) World Cup winner excitedly celebrating another Ghana (that's Ghana) goal I'd have put my foot through my TV.
Argentina's exit from the competition was standard – they lost at this stage to the Germans last time around after much talk – although Diego Maradona will be missed, even if you do get the feeling he was blagging it all the way. The only person more pissed off than Diego will be Calvin – but he'll find a way of consoling himself, I'm sure. It seems very strange to say it, but I have found myself supporting the Germans this tournament – and I don't even have any money on them.
The great thing is they play like a team, as opposed to a collection of overhyped, overpaid individuals like England or France. What's more they have put their faith in youth? They threw six players from their successful Under-21 European Championship win on to the big stage and gave them free reign to show the world what they've got. And they've got nuts the size of Nuremburg. They pass, move, counterattack at speed, score goals by Das Boot-load and are the most selfless unit of the World Cup.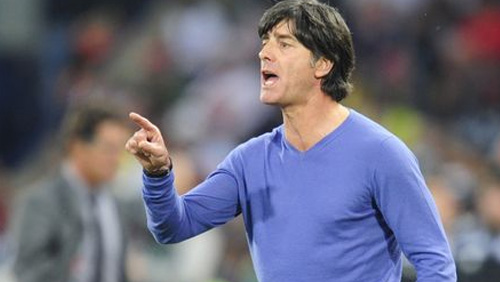 What's more, they have one of the best tacticians in world football in Joachim Löw, so someone should snap him up before he renews his deal with the stuttering German FA. You listening Mohamed Al Fayed?
It's particularly refreshing to see a different side to Germany. They won a lot of friends at the last World Cup with their fantastic hospitality and disproved a lot of those tired and dated misconceptions so many of us have harboured of them as a nation for generations. So, personally, I hope them Nazis do really well.
Finally, Spain knocked out Paraguay in probably the least exciting match of the lot, but the fact they left it so late to win it ramped up the excitement factor. The match briefly flickered to life in a minute of madness when three penalties all failed to change the scoreline, which was just as well because it enabled David Villa to score the first goal and keep some of us quids in for this World Cup. With five goals he's also the odds-on favourite to win the Golden Shoe.
To be honest, unlike Ms Hilton, Spain have yet to really hit the high notes this campaign – largely because every team they have played so far has just tried to shut up shop. Germany won't do that – and Wednesday promises to provide an absorbing semi-final because of it. It will also provide the tournament's eventual winner, as I'm sure Paul the Octopus will agree.
Comments