There will always be people who lack morals and ethics, those who will take advantage of any situation to line their own pockets, regardless of the cost to others. The coronavirus pandemic has proven once again how unscrupulous some people can be, with everything from fraudulent wonder cures to the theft of stimulus checks from the elderly being reported. One of the latest scams to appear comes by way of social media sites such as Facebook, proving once again that the social media giant isn't living up to its promise of protecting consumers. Illegal gambling action is being advertised by scammers on Facebook, and the Philippine Amusement and Gaming Corporation (PAGCOR) wants to make sure consumers take the necessary precautions.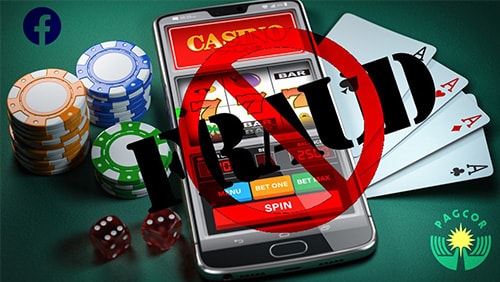 According to the gaming regulator, illegal online bingo is appearing across the Philippines. However, any promise of offering a way to get rich quick through gambling was nothing more than a ruse designed to steal the individual's money, financial details and identity. In issuing its warning to consumers, PAGCOR gently reminded everyone that playing the games is illegal, as well, which makes things even more worrisome. If someone were to become a target of the fraudsters, they would most likely not file complaints, fearful of being charged, as well.
PAGCOR asserts in its warning, "Pagcor is committed to the prosecution of persons involved in such illegal activities, because of the strong link" identified between illegal gambling and organized crime, which has also been tied to "credit card fraud, identity theft, money laundering, among others." It added that only PAGCOR and government-approved operators are allowed to offer gambling activity in the Philippines, and that "Betting on such illegal gambling activities is also a crime."
Part of the reason these alternatives have been successful is because of the continued lockdown in the country. Casinos around the Metro Manila area are still waiting to be given the green light, but will have to wait a little longer. The lockdown order was expected to be lifted as of yesterday until it became apparent that a return of COVID-19 could be seen. As a result, the government has now decided to keep a general community quarantine in place in Metro Manila for another two weeks. This means that gambling venues like the City of Dreams Manila, Okada Manila, Resorts World Manila and Solaire Resort and Casino, already having been closed since March, will need to take a deep breath and mark July 15 as the new expected reopening date. 
With retail casinos still on hold and the Philippines Offshore Gaming Operator (POGO) segment still trying to get back on its feet, gamblers have been looking for alternatives. The new unlicensed offerings may appear tempting, but consumers need to always make sure they're dealing with a reputable company any time money is involved.