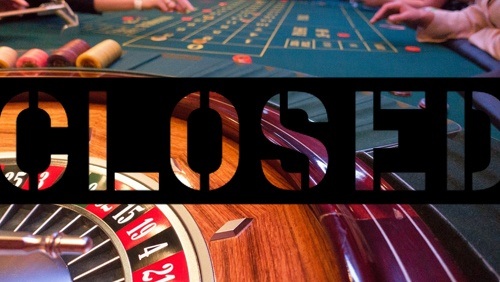 Right from the beginning of the Covid-19 pandemic, industry analysts predicted there would be hard times for many operations, with those short on cash likely to go under as the crisis dragged on. That's proving true in the Philippines, where Five Philippine Offshore Gambling Operators (POGOs) have now closed. But there is light at the end of the tunnel, as 11 have now been permitted to resume operations.
Philstar reports that the 5 POGOs, as well as 10 local service providers shut down, informing staff of the decision as much as two weeks ago. Over 2,000 Filipinos have lost work as a result, in positions ranging from live dealers, I.T., admin and production staff.
The strict shutdown of POGO offices during the Enhanced Community Quaratine, combined with the ongoing costs to continue operation, were blamed for the shutdowns. It likely didn't help matters that the Bureau of Internal Revenue (BIR) demanded a full payment of outstanding taxes for operations to resume.
"Short on cash following three months of suspended operations, it won't be surprising if more POGO firms and local service providers will close shop soon," a source told the outlet.
But while it would be difficult to meet those conditions, it's not impossible. Inside Asia Gaming has confirmed that 11 POGOs are now allowed to operate, as per the Philippine Amusement and Gaming Corporation (PAGCOR). The companies in question met their obligation with the BIR and received permission the gambling regulator to get back to work.
And there should be more on the way. "Two POGO licensees who have already submitted their BIR Clearance and are awaiting issuance of ARO [authority to resume operations], pending the required inspection of their workspaces by our monitoring and enforcement department and settlement of any outstanding arrears with PAGCOR. The rest are still in the process of settling their tax liabilities," PAGCOR noted.
News that any POGOs have been allowed to reopen is a huge relief. The sector was informed it could start reopening on May 1, but it took nearly two months before any operator was given permission to do so.
But even being closed, the regulated industry has still had to weather the bad press created by NOGOs, or operators PAGCOR hasn't issued a license to. Filipinos have heard stories of gambling employees receiving preferential treatment in Covid-19 testing, continuing immigration scandals and NOGO related crime that have led to new calls for Senate inquiries.