SkyCity Entertainment Group was ecstatic when New Zealand lifted lifted a week ago all restrictions implemented because of the coronavirus pandemic. It meant that the casino operator could start to get back on its feet and generate some badly-needed income. While the lifting of the restrictions now appears to have possibly been a little premature, since New Zealand has seen new cases of COVID-19, the country is in a much better position to face the virus head-on. SkyCity will be able to, as well, as it just announced that it has figured out how to put NZ$230 million ($148 million) in the right column on its balance sheet.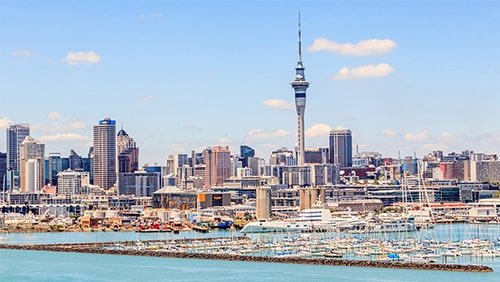 SkyCity has gone through the books and has come up with several solutions to increase its liquidity. One of the solutions includes the underwritten placement of shares, worth around $116 million, to institutional and other investors. In addition, another $32 million will be offered through a share purchase plan that will be extended to eligible shareholders in both New Zealand and Australia.
That amount will certainly prove to be very useful, but the company isn't stop there with its initiatives. It has also picked up new debt facilities worth about $103 million, and will be able to extend certain existing bank-backed financial credit by another almost $110 million. Altogether, SkyCity will end up with around $361 million to help it rebuild, money that it plans on ensuring goes to good use.
In announcing the new arrangements, SkyCity Chairman Rob Campbell showed enthusiasm, asserting, "Over the past few months, SkyCity has faced challenges which have impacted the business and operations, particularly the disruption caused by COVID-19. Despite encouraging trading since reopening in New Zealand, the outlook remains uncertain as we adjust to new social and economic settings. Accordingly, the SkyCity board has resolved to increase liquidity and to provide additional financial flexibility for the business to protect against the prospect of a slower or more protracted recovery from the impacts of COVID-19. The equity raising will ensure that SkyCity remains appropriately capitalised and provides certainty to allow for the delivery of the strategic plan for the business."
SkyCity had been operating under modified lockdown restrictions since it reopened some of its facilities on May 14. The announcement by New Zealand government officials last week that all restrictions would be lifted was a huge sign that things were beginning to return to normal. However, the country suffered a setback this week when it was revealed that two women had tested positive for COVID-19. The two had traveled from the U.K. to visit a dying relative last week, and weren't tested upon arrival. While in managed isolation, they were allowed to go free for "compassionate reasons," and it was later revealed that they were both positive for the coronavirus. There are now concerns that as many as 320 people could have come in contact with the pair and might be infected.