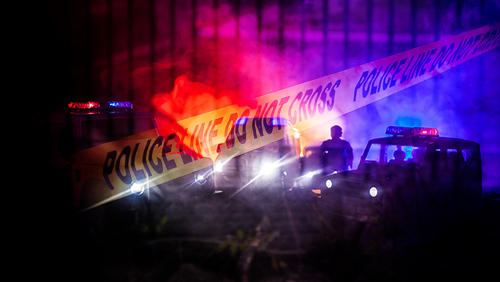 The Philippines have had a love-hate relationship with Philippines Offshore Gaming Operators (POGO) lately, with no shortage of calls for the gaming segment to be shut down completely. The chances of the industry to survive continue to weaken as pressure is applied to the Philippine government by China, and it doesn't help that reports of kidnappings related to POGOs continue to crop up. The latest incident happened last week, following an abduction earlier this month, and resulted in a street battle between the perpetrators and police that left two criminals dead and a police officer with a hole in his foot.
On June 1, police were able to rescue two individuals that had been kidnapped and, at the same time, arrest two suspects. That led to an investigation that uncovered the involvement of others, and which came to a head last Thursday. Police officers with the National Police-Anti-Kidnapping Group (PNP-AKG), along with law enforcement from Angeles City, were able to track down the van and, when making their approach, apparently got into a shootout with the two suspects. The police had better aim and killed both individuals, but one police officer had to make a trip to the hospital after being shot in the foot.
In many cases, gambling-related kidnapping occur to settle outstanding debts. However, a number of abductions that have been tied to POGOs stem from a sinister ruse to attract Chinese nationals to the Philippines with false promises of jobs with the gambling operator. Once in the country, they're kidnapped and held for ransom. According to Police Major Ronaldo Lumactod Jr, "They were hired to work for a POGO but there was deceit. They were not given the jobs as casino dealers as promised. As the victims thought they were deceived, they resisted. They were then ordered to pay a ransom through their families in China."
In the past three years, there has been almost a constant increase in the number of casino-related kidnappings in the Philippines. In 2017 and 2018, there were 17 and 16 cases, respectively, reported to police. Last year, that number more than doubled to 38. The first quarter of 2020 may find a drop because of the coronavirus, but there will also be an increase in the number of people looking for work once travel restrictions are lifted, which could make more people vulnerable.
The amount of money typically sought by the kidnappers varies, but could often be in the high five-figure range. A similar case last November found two Chinese nationals rescued by police after their families were ordered to pay at least $73,000. Only part of the ransom was paid, and law enforcement was able to track down where the two were being held, leading to their rescue and the arrest of six individuals.
Early last month, police across the country started to monitorv the POGO industry more closely in a regular basis. At the same time, lawmakers are working on a bill that could eventually ban the activity completely.