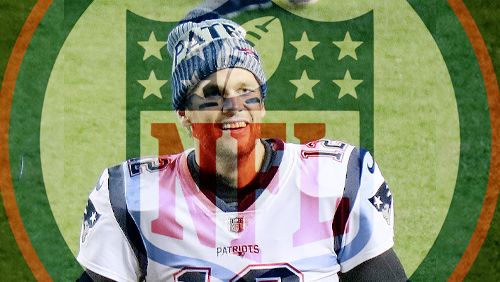 In a country torn apart by racial and political divisions, could multiple Super Bowl winning quarterback Tom Brady come to the rescue of campaigners looking to right a wrong that affects people across the United States?
Brady is part of a so-called Players Coalition that currently has 1,400 people in its ranks, and their collective aim is to force an end to police immunity in the United States, an existing rule where police officers are immune from the threat of being sued for illegal and unconstitutional acts.
In this post-George Floyd era, there is a heightened focus on police action, inaction, assaults and protection. 'To serve and protect' is their motto, but there is a sharper focus than ever before on the legality of how far police action can go, and where the line should be drawn in terms of brutality, illegal force and even murder. The statement made by the Players Coalition on Twitter only hints at the level of passion felt by players and people in general about the changes that are needing to be made.
Having sent the letter to Congress, the Players Coalition will try to force the powers that be to listen.
"We have engaged in too many 'listening sessions' where we discuss whether there is a problem of police violence in this country," the statement includes. "There is a problem. The time for debate about the unchecked authority of the police is over; it is now time for change."
How that change can work is obviously something that will not happen overnight, but Brady and 1,400 others believe that the process has to start now.
Others to sign the letter include NFL quarterback Drew Brees, NBA championship-winning coaches Steve Kerr and Gregg Popovich and New York Yankees baseball player Giancarlo Stanton. The proposed 'Ending Qualified Immunity Act' would allow civil lawsuits to take place against serving members of the police in America.
"When police officers kill an unarmed man, when they beat a woman, or when they shoot a child, the people of this country must have a way to hold them accountable in a court of law, the statement goes on to say.
In a week where NFL commissioner Roger Goodell made a public apology to people of colour in an NFL statement and Donald Trump poured scorn on attempts that NFL players will have upon resumption of the league to kneel through the national anthem.
Whether Congress will act on the Players Coalition's statement remains to be seen, but in the face of enormous difficulty already, Trump, Congress and the powers that be in general will only be put under greater pressure to act on the voices for change that are drowning out those who want things to stay the same.
Tom Brady, always a player who pushed American Football forward, may yet have an even bigger influence on matters off the football field if he can inspire those around him like he has in the past with a ball in his golden hand. Tampa Bay Buccaneers are 14/1 in some places to win Super Bowl 55, and the prospect of someone like Tom Brady using that platform to reach millions more around the world with a message for change is something that will inspire many football fans, whoever they support, if it forces change.