Just because someone can do something doesn't mean they should do it, especially if they're not proficient at it. A group of individuals is going after DraftKings and FanDuel in court for their daily fantasy sports (DFS) contests, arguing that customers who lost money participating in the competitions should be reimbursed. They assert that the two sports gambling companies were setting them up to lose, knowing that the less proficient players would never be able to compete with the professionals. That's something most people would consider common sense.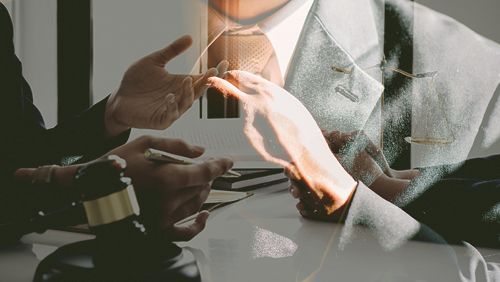 The complaining began in 2016, as told by Casino.org, after a number of players launched claims against the two companies, resulting in the creation of a federal class-action lawsuit that was heard in the US District Court of Massachusetts. That same year, DraftKings and FanDuel were rebuked in New York by then-Attorney General (AG) Eric Schneiderman, who accused them of offering illegal gambling and fraudulent marketing. His attacks, which included threats of multibillion-dollar fines, led to both companies taking a break in the state. The two resumed operations in New York that same year, but also paid a combined $12 million in fines to make the AG happy.
That Massachusetts case was based on the defense that the two operators had "knowingly misled millions of people" by marketing DFS as a contest anyone could win. However, as the plaintiffs could never become millionaires off the activity, either because they didn't have the experience or the analytical capabilities to make the best choices, they decided that DraftKings and FanDuel must have been lying.
The lawsuit, which brings together individuals from states such as Georgia, Kentucky, New Mexico, South Carolina and Tennessee, asserts, "Defendants thus attracted innocent consumers by knowingly making these false promises and spent hundreds of millions of dollars to ensure it would reach as many consumers as possible." That essentially sounds like any marketing campaign ever created by any company.
The plaintiffs are using an old law that has been on the books in many states for more than 100 years. Known most often as a Lost Recovery Act (LRA), this bit of legislation was designed to prevent families from ending up in the poor house when their loved ones became a little too overzealous with their gambling activity. The LRA allows them to try to recuperate from winners the money that was lost through wagers.
DraftKings and FanDuel responded to the suit last month, requesting that it be dismissed. They argued that there was no basis for the claims, as neither was the actual "winner" of the activity, only the organizer who collected a fee for offering the contests. The plaintiffs countered by asserting that some LRAs don't restrict claims to be made just against the winners.
The plaintiffs, who are primarily family members of those unfortunate gamblers, accuse the two operators of "deceptive business practices" and of collusion with winning players in order to profit off the failing and losses of others." It isn't clear how they came to the conclusion that DraftKings and FanDuel were colluding with DFS players, so that will have to try to be worked out in court. The suit also states that the two had snubbed their noses at public policy and that they "supported and encouraged this harmful vice, and profited off the failing and losses of others." If that's all that was needed to argue against a gambling activity, the world would be instantly stripped of all casinos and poker halls everywhere.