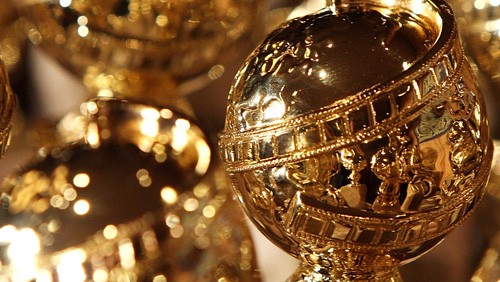 The start of every year's award season begins with the Golden Globes, which airs January 5 at 8:00 pm ET, and that's just perfect. Not only do you get a little bit of a taste of the best TV and movies, but you also get to see all your favorite celebrities getting a little bit wasted to celebrate the past year. We're taking a look at the odds for the top categories, care of Bodog.
Best Actor and Actress In A Motion Picture Musical Or Comedy
The comedy category at the Globes is always a bit tricky, as many of the best performances barely fit in what you would consider as funny. What you end up getting are lots of great performances that just simply aren't Academy material.
On the mens side, I think Eddie Murphy makes a lot of sense as the favorite, considering the warm recognition Dolemite Is My Name is getting. Don't count out the longshot in Roman Griffin Davis though, Jojo Rabbit could steal a few awards, or atleast give host Ricky Gervais the chance for some terrible jokes.
For the actresses, Awkwafina is favored here for The FareWell, but I've been a bit of an Ana De Armas fan ever since Blade Runner 2049. I'll be rooting for her here.
Actor
Eddie Murphy (Dolemite Is My Name) EVEN
Leonardo Dicaprio (Once Upon A Time… In Hollywood) +210
Taron Egerton (Rocketman) +210
Daniel Craig (Knives Out) +3000
Roman Griffin Davis (Jojo Rabbit) +3300
Actresses
Awkwafina (The Farewell) -500
Ana De Armas (Knives Out) +275
Emma Thompson (Late Night) +2200
Beanie Feldstein (Booksmart) +3000
Cate Blanchett (Where'd You Go, Bernadette) +3000
Best Actor and Actress In A Motion Picture Drama
The big question with this category will be what the Hollywood Foreign Press is looking to reward. Joaquin Phoenix's Joker was absolutely captivating, but did it grab foreign critics as strongly as it did the American zeitgeist? I think he's a solid bet with Adam Driver as a close second, but if neither get the award, all of the long shots could bring a nice profit.
On the ladies side, Zellweger returns to form with a totally convincing portrayal of Judy Garland, but once again, will the Hollywood focused movie win the foreign press over? I personally like Scarlett Johansson quite a bit here.
Actors
Joaquin Phoenix (Joker) -450
Adam Driver (Marriage Story) +325
Antonio Banderas (Pain And Glory) +1500
Christian Bale (Ford V Ferrari) +2000
Jonathan Pryce (The Two Popes) +2000
Actresses
Renée Zellweger (Judy) -450
Scarlett Johansson (Marriage Story) +325
Charlize Theron (Bombshell) +950
Cynthia Erivo (Harriet) +3300
Saoirse Ronan (Little Women) +3300
Best Television Series Musical Or Comedy
I don't have too many thoughts here, so I'll make them point form. Fleabag is correctly a huge favorite here, as the BBC choice for a foreign press award, and the winner at the Emmys. The Politician has no chance of winning, I'd bet the house on it. If Barry hadn't already lost at the Emmys, I'd bet on it, but this is Fleabags to lose.
Best TV Comedy/Musical
Fleabag (BBC) -800
The Politician (Netflix) +700
Barry (HBO) +1500
The Kominsky Method (Netflix) +1500
The Marvelous Mrs. Maisel (Prime Video) +1500
Best Television Series Drama
The only returning nominee here is Killing Eve, which lost to The Americans last year. That being said, I believe the first season of Succession won't beat out The Crown, purely based on which show my mother prefers to watch.
Best TV Drama
Succession (HBO) -150
The Crown (Netflix) +135
The Morning Show (Apple TV+) +750
Big Little Lies (HBO) +3000
Killing Eve (BBC America) +3000
Best Motion Picture Musical or Comedy
I just don't understand Quintin Tarantino's movie as the favorite in this category. For me, the two standouts here are Jojo Rabbit and Knives Out, and I totally understand either of them winning. As I've written above though, I believe the current tone of the world is ready for another movie making fun of Hitler to be on top, so give the Rabbit his due.
Best Comedy/Musical
Once Upon A Time… In Hollywood -400
Jojo Rabbit +325
Knives Out +900
Dolemite Is My Name +3000
Rocketman +3000
Best Motion Picture Drama
Finally, the most prestigious category of the night, and a pretty significant sign of which movie will win at the Academy Awards. That wasn't the case last year though, where Bohemian Rhapsody won at the Globes, but lost to Green Book at the Oscars.
This is a tricky category, as each movie comes from such a different place. The favorite and the longshot, both Netflix movies, are mostly about old white men talking, and I don't see either winning. The Joker was absolutely a bombshell movie in 2019, but it's been praised more for the performance of Phoenix than the overall production, which can feel heavy handed. The ambitious 1917, done in a one-shot style, is a serious contender with lots of critical praise. The only movie to have a higher Rotten Tomatoes score though is Marriage Story, and that's my pick here.
Best Drama
The Irishman -200
Marriage Story +260
Joker +650
1917 +900
The Two Popes +3300