The Incheon Metropolitan City government has announced it plans to expand its cultural and tourism industries. This will include expanding its casino cluster as part of the Yeongjong-do Integrated Resort Cluster Project.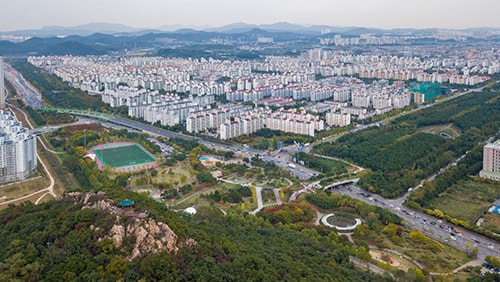 The plan was outlined as part of a proposal to establish the region as one of the leading tourist and cultural locations in Northeast Asia. Yeongjong island, which is located off the West Coast of the city, is already a well-known area because it is the location of the Incheon International Airport. This makes it ideal for expansion, including the addition of five-star hotels, convention centers, foreigner-only casinos, theme parks, shops, and spas.
This is already a hotbed for gaming activity. The island boasts the Paradise City complex in a region where resorts and casinos such as the Caesars Resort complex, Mohegan Gaming, and the Inspire Entertainment Resort will soon join the Paradise facility.
Paradise City first opened in 2017 as the first foreigners only resort complex in South Korea. It includes a five-star hotel with 711 rooms, a casino complex, and a convention hall which is able to accommodate as many as 1600 people.
The new Caesars complex is expected to add 700 additional rooms, convention facilities, a live entertainment performing hall, spa, and swimming pool, as well as a foreigners-only casino.
The Mohegan Gaming and Entertainment (MGE) complex will host a casino as well as a luxury hotel with 1250 rooms. There will be both indoor and outdoor theme parks and a performing facility that can accommodate an audience of 15,000 people.
This region is part of the Incheon Free Economic Zone Authority, and it is expected that the overall resort complex will generate as many as 20,000 new jobs. This is expected to have an economic impact of KRW 2 trillion ($1.6 billion) annually. It is hoped that this development will have a profound impact on invigorating the region economically.
Yeongjong Island is located off the coast of Incheon, which is in the final phase of a four-phase development plan which began in the 1990s. The final phase is expected to be completed sometime in 2020, which will include a grand addition to their airport. Two passenger terminals will be added and it is expected that over 100 million passengers will run through the airport each year. It is that number that is driving the development of these casino complexes.