While the rest of world thinks of gym membership, New Year's resolutions and the latest and greatest sensational diet plan, poker players know that January – is all about Australia.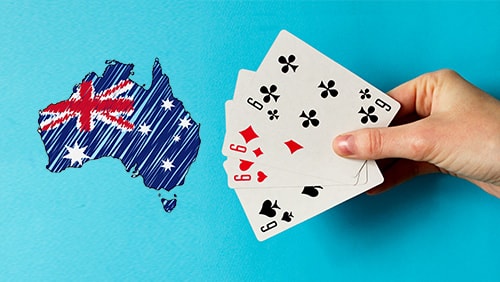 While poker players don't normally have the physical dexterity of Messrs Novak Djokovic, Rafael Nadal or Roger Federer, the mental acuity on show in Melbourne may rival the tennis world's Australian Open as it takes place during a month of poker tournaments to rival any other.
With the Aussie Millions taking place as it always does in January, this year's schedule is bolstered by the addition of the Australian Poker Open, which will be held in the last days of the month. As if that wasn't enough, Poker Central have added – just as they did for the British Poker Open back in September – a Super High Roller Bowl.
Poker action Down Under has often gone down so well with the top pros that you wonder why it doesn't have its own World Series of Australasia, just as Europe does. This reporter has lost count of the number of times that I have asked the game's elite their favourite venue outside Vegas. Around 80% of the time, The Crown in Melbourne is the venue players say they want to return to.
This time, however, it's not just Melbourne that will welcome the world's best poker players.
Players who take on the Australian Poker Open will do so at The Star Gold Coast venue in Queensland. With the festival taking place over seven events, each of which will elite-level buy-ins ranging from AUS$10,000 up to AUS$100,000. Here is the full schedule for the Australian Poker Open:
| | |
| --- | --- |
| January 25th | AUS$10,000 NLHE |
| January 26th | AUS $10,000 PLO |
| January 27th | AUS $10,000 NLHE |
| January 28th | AUS $25,000 PLO |
| January 29th | AUS $25,000 NLHE |
| January 30th | AUS $50,000 NLHE |
| January 31st | AUS$100,000 NLHE |
With each tournament likely to follow the pattern of the British Poker Open, namely one or two days of coverage, with the final table streaming on a 30-minute delay on PokerGO, the audience will still be salivating for more action when the Super High Roller Bowl rolls around on February 2nd.
Taking place over three days, the Australian SHRB will cost AUS$250,000 to enter and Poker Central President Sam Simmons was enthusiastic to a fault about what the New Year would bring:
"Creating the Australian Poker Open and Super High Roller Bowl Australia represents a key milestone for Poker Central and an important moment for our business as we further our international reach. As we bring our premier high roller event brands to new players and new destinations around the globe, PokerGO subscribers continue reaping the rewards of captivating poker content featuring the world's best players."
While the Aussie Millions has always created a buzz about the start of any year on the poker calendar, this year's high-rolling additions look certain to improve the attraction of Australia to players and fans alike as never before.
A day after the Aussie Millions final table is complete, the Australian Poker Open will kick off. When that is over, the Super High Roller Bowl will ramp up the drama even more. With a huge month of action likely to change the all-time money list very early in 2020, there will be no rest for the players who want to get a jump on their rivals. They'll need to jump on a plane Down Under.