The sport of tennis is set for a defining season in 2020. With the top three players in the world over the past 15 years – Rafael Nadal, Novak Djokovic and Roger Federer – entering the twilight of their careers, new players have emerged as genuine threats to their supremacy.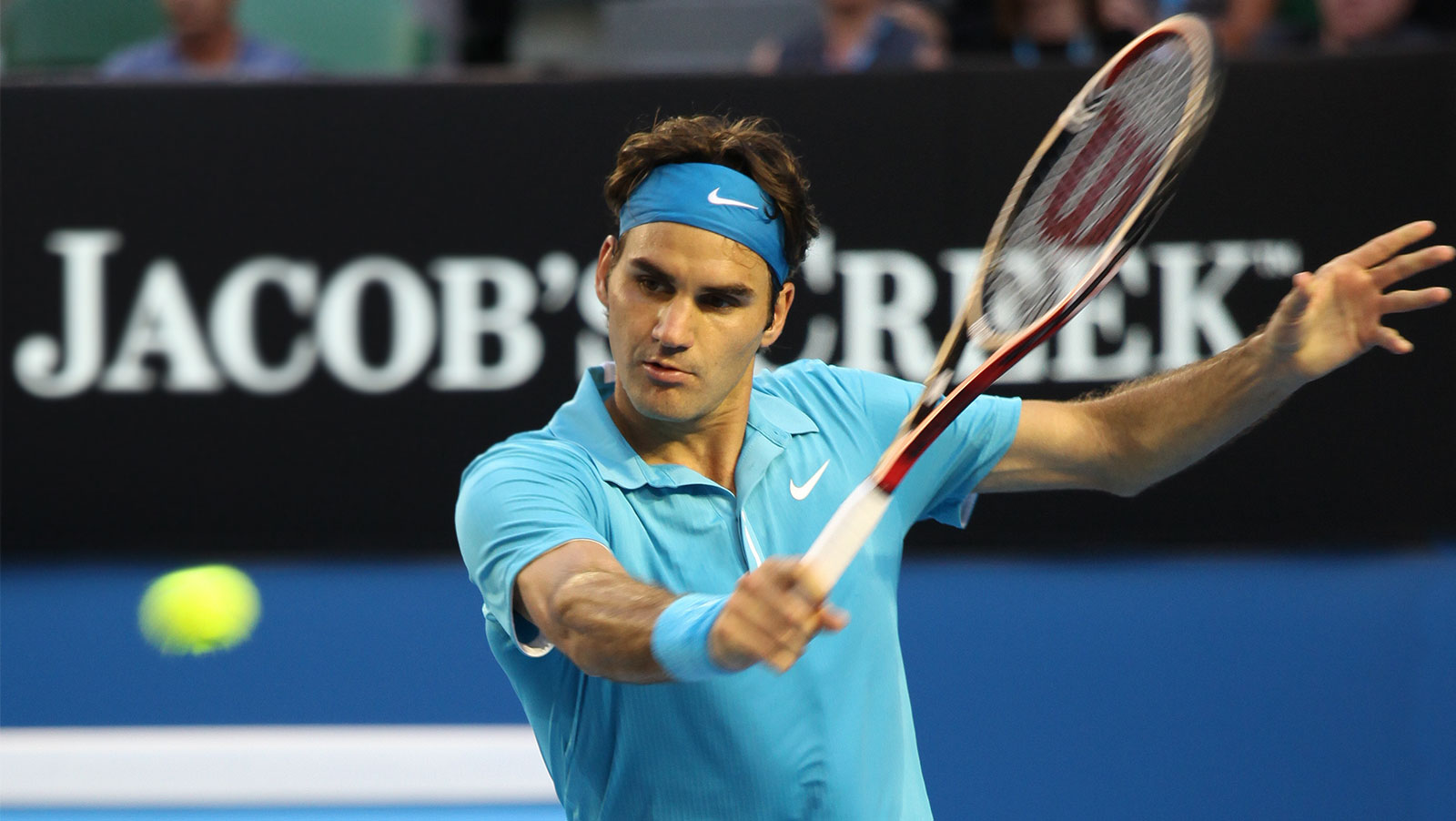 In this 8-part series, we'll assess each player in the top eight and what they can achieve in 2020. We'll look at how their positions are under threat and what they can do to attain their goals in the season to come. It's never easy to look forward, but with our 2020 vision, you'll have the benefit of hindsight when you're talking tennis during the next 12 months.
We continue our series with an analysis of Roger Federer who, as it stands, is the most successful male tennis player of all-time. With 20 Grand Slam titles, the Swiss master, otherwise known as 'Fed Ex' – so named because he always delivers – is set for a defining season for the tone of his legacy.
Can Federer claim the Grand Slam title he'll surely need to cement his place at the top of the all-time list? Or will Rafael Nadal win the French Open and possibly more to usurp his long-time on-court nemesis.
In the previous decade, which you'll know as either the 00's, the noughties or 'The Millennium Fulcrum' depending on your circle of friends, Federer reigned supreme. From his first major title, Wimbledon in June 2003, Federer won 15 Grand Slams in the decade.
By comparison, however, this decade has only brought the player known as the 'GOAT' (Greatest of All Time) five Slams. These include three Australian Opens and two Wimbledon titles and featured a four-year barren period in terms of major titles between 2013 and 2016.
Can Federer really rouse himself to the extent that he'll win a final at the age of 39? It seems a tall ask, but with the Australian Open Federer's most recent success back in January 2018, we could find out how good a season Federer has as early as in five weeks' time.
What's in his locker? 
Quite simply, shots that no other player in the game can make. While Federer may face a huge task in conquering his frailties to win the Race to 21 Grand Slams, he has the perfect tennis game for a player who doesn't need to run around the court in their early twenties.
Able to dictate play from the centre of the court, although he doesn't quite dominate the net as he used to, his serve is stunning, his placement of the ball from all over the court is incredible.
Federer isn't the quickest, but he's never had to be. His gift to tennis, but also to his own game, is that he frequently beats players in the mind before they ever get a chance to defeat him physically. He sees the complete picture of a point better than anyone ever has done in tennis. Whether that picture includes another Gram Slam to take him away from his rivals in 2020 is yet to develop.
His Grand Slam record
Roger Federer has won 20 Grand Slams, with dominance at Wimbledon like no other player in history, his eight titles in South-West London a record.
Overall, Federer's unparalleled haul of major titles includes six Australian Open titles, five U.S. Open titles in a row between 2004 and 2008 and a solitary French Open title in 2009, the year that Rafael Nadal did not make the final.
Where are his weaknesses?
Time hasn't so much caught up with Roger Federer as drawn level with him, pulled up a chair and is sharing the warmth of the fire next to its permanent companion. Retirement for Roger is not so much a matter of when as 'how long can he go on?', yet while that question is asked and the Swiss is in the top three players of the world, why would he give up the chance to keep putting himself in the position to win titles?
Djokovic may have beaten him in the past four finals the two men have shared, but sooner or later, Federer will get his chance again. The only question is whether he can take it.
The verdict 
The 39-year-old Federer is knocking on the doors of the last chance saloon, but there's a chance he can grab glory one last time. He needs a favourable draw in a Grand Slam, something he hasn't had in a while, and perhaps an injury to one of his main competitors. That could happen, however, and Federer will be ready if the chance presents itself.
While everyone is chasing him down, they haven't reached him yet, and Federer will be desperate to hold onto his overall lead.
Slams to win: Maybe 1, but if he doesn't at least reach the Australian Open Final, it is difficult to see him going further at tournaments later in the year. Father Time is tapping his watch, and this year may be Federer's last chance to win a Grand Slam before he retires. Marginal call, but we think he'll fall just short.