Illinois-based video gaming terminal (VGT) operator Accel Entertainment recently became a publicly-traded company and things are already looking up. It released its first earnings report this week, which covered the third quarter of the year, and announced that it had $101.3 million in revenue. As strong as this was, however, it was still below what some analysts had anticipated. Union Gaming (UG) had expected the company to be able to report around $108.7 million in revenue for the quarter.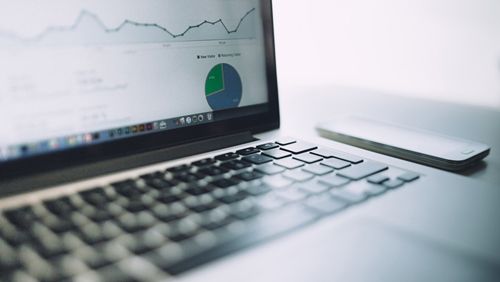 Accel, which is traded on the NASDAQ exchange, has a bright future, as UG has previously indicated. The company was busy finalizing deals in the quarter, such as the acquisition of the Grand River Jackpot (GRJ) in September, and had to deal with a market that saw seasonal fluctuation as it revealed its financials for the first time. Still, it's on the move and UG is still confident in its potential.
UG analyst John DeCree explains, "Excluding GRJ, we estimate ACEL's legacy portfolio generated an average HPD of $127 in the quarter, up about 1% y/y. Going forward, we expect HPD to improve two-fold as the company optimizes the GRJ portfolio and upgrades VGTs enterprise-wide to accept higher wagers (with higher jackpots) when the software is finally approved by regulators."
That growth will take some time. As is often seen, the company could see a slight drop before sailing away, and DeCree anticipates the fourth quarter to be a little soft. He forecasts Accel's Adjusted EBITDA (earnings before interest, taxes, depreciation and amortization) to come in around $22.6 million, which would be $1.3 million lower than previously expected. Uncertainty regarding when the regulatory approval might be given is forcing the revision.
Even if revenue were to suffer in the last quarter of the year, Accel is still in a position to take care of its fiduciary responsibilities. DeCree points out that the company had $200 million in net debt at the end of the third quarter, which includes $350 million in a credit facility, and expects that level to be reduced by around $14 million by the time the new year rolls around.
Because of the possibility of strong growth, DeCree reiterates that Accel is still a "Buy" at a price target of $13. He adds, "We continue to see plenty of growth ahead for ACEL in Illinois through M&A and the expanded VGT legislation along with continued organic growth. Shares are currently trading at 7.0x our 2021 Adjusted EBITDA estimate. Our price target implies a 9x multiple on our 2021 estimate, which we deem appropriate given the company's elevated growth profile, healthy balance sheet, and above-average ROIC relative to other regional gaming companies."