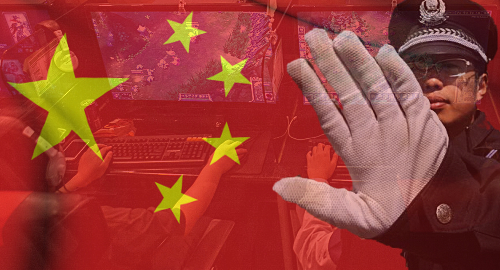 China is cracking down on arcades and video gaming parlors that offer machines with 'gambling functions,' while imposing strict new limits on online video game play.
This week, China's Ministry of Culture and Tourism published a notice of Measures for the Management of Gaming Equipment, which in the Ministry's view encompasses everything from video games in internet cafés to claw-crane machines stuffed with plush toys.
The notice, which is actually dated November 6, spells out the type of 'gambling content' that must not appear in gaming devices, including having "disguised functions" that allow players to convert any form of gaming credit into cash, including "withdrawal of steel balls," an apparent reference to Japanese-style pachinko machines. Devices that offer physical prizes will have to post accurate odds of winning.
Outside of the two state-run lotteries, gambling is absolutely forbidden on the Chinese mainland, yet the Ministry felt the need to remind everyone that "slot machines, turntables, horseracing machines" and any other device in which the result is randomly generated remain firmly on the forbidden fruit tree. (It remains to be seen what this portends for certain virtual sports games offered by China's lottery retailers.)
The notice also warns that certain electronic gaming equipment should not be accessible by individuals under 18 years of age, including "fighting games." The Ministry also frowns on "long-term use" by minors of electronic gaming devices that offer other 'unsuitable' content.
The Ministry isn't kidding around with the long-term aspect, as it plans to entirely prohibit youths from accessing video gaming arcades except on national statutory holidays. Anyone caught violating any of the Ministry's new rules could find themselves on "the blacklist of cultural markets."
China appears to be going through something of a video game panic. Earlier this month, the National Press and Publication Administration announced that China's youthful video gamers would be prohibited from accessing online games between 10pm and 8am, while limiting weekday play sessions to 90 minutes and three hours on weekends and holidays.
China also appears to have caught the anti-loot-box fever, having imposed a monthly RMB200 (US$28) cap on in-game purchases for gamers under 16 years of age, while those between 16 and 18 can spend twice that sum. China will monitor compliance with these rules by requiring all gamers to provide real names and phone numbers when registering online game accounts.
Oh, and all players, even adults, are prohibited from playing games that involve "sexual explicitness, goriness, violence and gambling." Enjoy that game of Pong, kids…