An explosion at the University of Nevada-Reno (UNR) this past July gave more than a thousand college students a unique opportunity. In desperate need of housing, the school turned to local casinos to find a suitable candidate that could serve as a dorm, ultimately settling on Circus Circus. The Eldorado Resorts property is located relatively close to the college and had enough space to house the students, so a deal was made and, as a result, Eldorado is looking at being able to save about $2 million on its local taxes.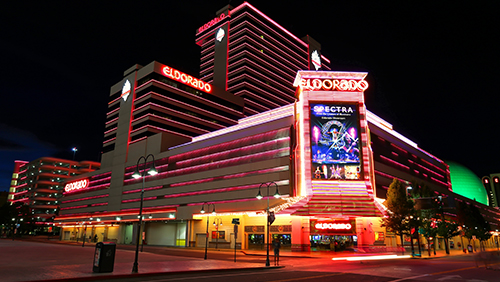 Fortunately, no one died from the boiler room explosion, but eight people were forced to seek medical attention. In order to keep the students progressing toward their eventual degree with as limited an interruption as possible, UNR signed a deal with Circus Circus to use one of its hotel towers as the new Wolf Pack Tower, named after the school's sports teams. That tower sits only about five blocks away from the campus.
That deal is worth $21.6 million, which will be paid by UNR to the casino. In addition, in order to provide housing for 1,300 students, the state's tax code allows for Eldorado to forego the standard hotel room tax of 13.5%. This is due to the fact that the hotel tower is now considered to be transient lodging for the school and, as such, is free and clear from the standard tax.
If students thought they would be entering into an environment full of poker tables and slot machines, they quickly learned that this isn't the case. Wolf Pack Tower is separate from the casino and a skywalk that previously connected the rooms to the property's gaming facilities has been closed off. That doesn't mean they can't make the sixty-second trip out the door to the casino, but underage students will find that trying to walk through the front door is problematic.
The agreement between UNR and Circus Circus is a win-win for both – UNR gets its needed housing and Eldorado gets money to use toward its purchase of Caesars Entertainment – and for the city of Reno, as well. While Reno is forced to forego the $2 million in tax revenue, it can easily pick it up elsewhere, and generate some additional revenue in the process. With the Circus Circus tower now off-limits to gambling patrons, these will be forced to either spend more for higher-priced accommodations at the property, or look elsewhere in the city for places to stay.