The Triton Million London, £100,000 No-Limit Hold'em Main Event, has a final table, and it's the co-founder Paul Phua who leads a glittering affair with Stephen Chidwick, Daniel Cates and Sam Greenwood bringing up the rear.
There was a poker masterclass in London yesterday. Triton co-founder, Paul Phua, took all of the lessons. All that remains is to see if he can pass the final exam.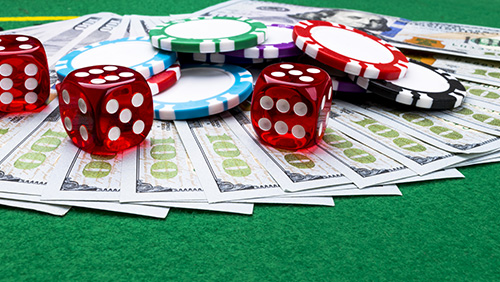 Event #5: £100,000 No-Limit Hold'em Main Event, at the Triton Poker Super High Roller Series in London, attracted 130-entrants (in.c 52 re-entries), creating a prize pool of £12.22m, and Phua leads the final nine players as the tournament rolls into an impromptu third day of action.
Phua passed through a raging tempest to reach the shores of the final table with a slight chip over Ben Heath and Wai Kin Yong. It's Phua's second in the money (ITM) finish of the series, stretching his record to 15, but he's still yet to create the masterpiece he craves.
Yong has two Triton titles under his belt, and Heath recently won a £50,000 No-Limit Hold'em event at the World Series of Poker (WSOP). Daniel 'Jungleman' Cates has also won two Triton titles, Michael Soyza has one, and then you have the sheer consistency of Sam Greenwood and Wai Leong Chan.
Finally, what a few months it's been for Stephen Chidwick. Most new fathers drown under the weight of responsibilities (and nappies) – not the man from the U.K.. He won his first bracelet in the summer, before finishing fourth in Triton Million for £4.4m.
Will Chidwick write another badass ballad, and takedown another major title?
Will Phua win his first?
Will Yong or Cates win a third?
They are questions that remain vacant until tomorrow. In the meantime, let's take a look at the action leading into the money.
The money rush
When sending the spotlight into a £100,000 No-Limit Hold'em event, you rarely see Randy Lew. The Triton commentator, usually has his butt perched on a seat in the booth, but he threw caution to the wind, took an educated punt, and came so close to eking out a profit. Lew got it in good with pocket queens versus the AT of Justin Bonomo and the A4 of Mikitza Badziakouski only for Bonomo to hit a straight to eliminate both players.
Bonomo has had to watch Bryn Kenney take his spot in the All-Time Money list this week, and it seemed likely his misfortune would continue when he ran pocket tens into Michael Zhang's queens on the money bubble. A double with pocket kings eased the pressure somewhat, and after Michael Soyza's Ad7s flopped a seven against the AhKd of Siow Choon, to send the latter to the rail, Bonomo breathed a sigh of relief, eventually cashing in 15th place.
Other notable ITM finishes came from Timothy Adams. The Canadian finished third in Event #1: £25,000 No-Limit Hold'em, and eighth in the Triton Million. The reigning Jeju Main Event winner cashed in 16th place.
One of the best No-Limit Hold'em tournament players NOT to compete in Triton Million, Isaac Haxton, finished in 12th, and Triton Million competitor, Sosia Jiang, became the first female player to make money in a Triton event, battling through a bug to finish in 14th place.
Here are the people who have finished in the money, the final table, and the payouts.
The action resumes at 1 pm.
ITM finishes
1. Matthias Eibinger – £250,400
2. Liang Xu – £250,400
3. Isaac Haxton – £220,000
4. Xuan Tan – £220,000
5. Sosia Jiang – £201,600
6. Justin Bonomo – £201,600
7. Timothy Adams – £192,000
8. Wiktor Malinowski – £192,000
Final table
1. Paul Phua – 5.875m
2. Ben Heath – 5.81m
3. Wai Kin Yong – 5.03m
4. Michael Soyza – 3.87m
5. Michael Zhang – 3.74m
6. Stephen Chidwick – 2.955m
7. Sam Greenwood – 2.385m
8. Wai Leong Chan – 1.65m
9. Daniel Cates – 1.2m
Payouts
1. £3.08m
2. £2.07m
3. £1.35m
4. £1.12m
5. £902,000
6. £711,000
7. £544,000
8. £410,000
9. £305,000