If you just can't wait for more 2020 election action, then have no fear, the second Democratic primary debates are nearly here. Twenty candidates will take the stage in Detroit Michigan for CNN's turn at hosting the presidential hopefuls, and Bovada has all the best odds for what might happen.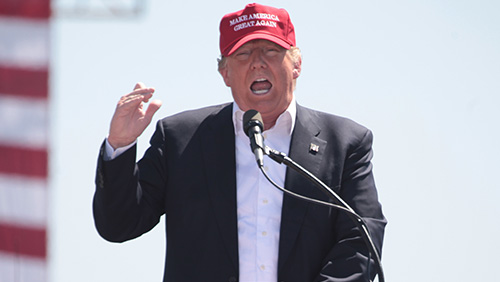 First up, on July 30, the day of the first debate, will President Donald Trump tweet over or under 12.5 times? Odds favor the over (-200), and that makes sense as Trump tweets on average 11.5 times per day and has been particularly ranty lately. It's important to note though that Trump's numbers are inflated by his time before he took office, and in his first year as president, he merely tweeted 7 times a day, so that would favor the under (+150). I still like the over here though.
The first round of debates featured a lot of Spanish, so we have an over/under on how many candidates will speak Spanish, with the line set at 2. The bookmaker favors the under (-350) as the Spanish thing might have gotten old, but with Puerto Rico having recently been in the news, I love the over (+225).
Everyone's favorite Asian man who likes math, Andrew Yang, has a line on if he'll wear at tie. He didn't at the first debate, so a lack of tie is favored (-500), and that seems like a sure bet. Ignore the tie look (+350), as a Google image search would suggest that Yang might be allergic to them entirely.
Next we wonder how many times former Vice President Joe Biden will mention his old pal Barack Obama, with the over/under set at 3. The odds favor the under (-165), but once again, a hot topic from the Obama years has bubbled up thanks to a Trump twitter storm, so it might be worth a bet on the over (+125) on the hopes that Baltimore gets a lot of time.
Let's end with the most mystical candidate on the stage, Marianne Williamson, who in the previous debate, said her first phone call would be to New Zealand's Prime Minister if she were elected. Odds are against her repeating any mention of the tiny Pacific island nation, but then, who would have thought she'd say it once? You never know what you're going to get with that Williamson, so throw a couple of bucks on her repeating the task, and if you can find a line on it, bet on her recommending Avatar too.