Chris Moneymaker and David Oppenheim join the likes of Doyle Brunson, Daniel Negreanu and Phil Ivey in the Poker Hall of Fame.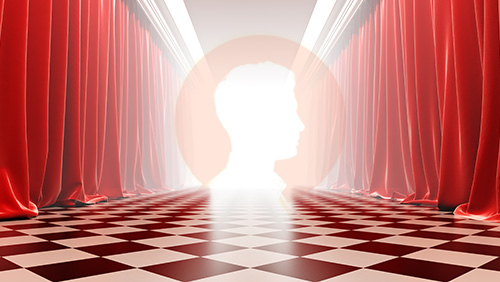 Garry Gates' run in the World Series of Poker (WSOP) Main Event turns on your mind's porch light. It takes a shotgun to your beliefs and a machete to your limitations. You can hurtle down the street, window rolled down, shouting—anything is possible.
Long before Gates gave those of us who work behind the scenes hope that we can one day leap in front of them, Chris Moneymaker did the same for the entire world.
Every drug needs a gateway, and poker is no exception. Moneymaker is the man who hooked so many when in 2003 he parlayed a $86 online satellite on PokerStars into a victory in the WSOP Main Event worth $2.5m.
Moneymaker's win was so crucial because he ticks so many 'normal' boxes. When you live in a world that expects perfectionism and reminds you daily that anything is possible, role models like Moneymaker are gin.
The poker community has rewarded Moneymaker's influence by voting him into the Poker Hall of Fame. It became official during a special ceremony during the WSOP Main Event Final Table. Moneymaker was typically humble on the recognition.
"I'm very honored… very happy," Moneymaker said after hearing the news. "It's great for my kids…it'll be a cool thing for them to see when they grow up."
Moneymaker, 43, has been with PokerStars since his Main Event win and continues to be one of the most recognised and influential members of the poker community. Last year, PokerStars partnered with him to create the highly successful "Moneymaker PSPC Tour." This year, Moneymaker plans to continue advocating for poker at a grassroots level, this time, solo.
Joining Moneymaker in the Class of 2019 is David Oppenheim. The contrast is stark, with Oppenheim more of a pro's pro, operating successfully for many years behind the cash game curtain.
Oppenheim, 46, is a Los Angeles cash game pro, who Daniel Negreanu recently said was his tip for induction, and it seems Kid Poker was on point.
"Being recognized as one of the all-time greats by my peers is truly humbling and I am honored to have been selected to the Poker Hall of Fame," said Oppenheim. "I have been so fortunate to be able to do what I love for a living. I never planned to be a professional poker player; rather it was a passion that became my job. People often ask me, how does one become a professional poker player? The answer is hard work, and that goes for everyone that plays at the highest level. From the time I began playing, I was incredibly passionate about poker and it led to me being able to travel this road that has been travelled by very few. Again, I am extremely grateful to be receiving this honor. Thank you."
The pair are the 57th and 58th members of the Poker Hall of Fame, a way of honouring the poker community's finest industry stalwarts since 1979. The final voting process saw the 30 living Poker Hall of Fame members and a 21-person media panel choose the pair from a controversial shortlist that included Chris 'Jesus' Ferguson, Eli Elezra, Chris Bjorin, David Chiu, Antonio Esfandiari, Ted Forrest, Mike Matusow and Huckleberry Seed.
"In the record-setting 50th year of the World Series of Poker, we are reminded how critical Chris Moneymaker has been to influencing recreational players to pursue their dreams, and he will certainly be amongst the most important figures of all time," said Poker Hall of Fame Governing Council member Ty Stewart. "Oppenheim is a pro's pro and has finally received his long-overdue recognition."
Poker Hall of Fame
Tom Abdo '82
Crandell Addington '05
Bobby Baldwin '03
Billy Baxter '06
Lyle Berman '02
Joe Bernstein '83
Benny Binion '90
Jack Binion '05
Bill Boyd '81
Doyle Brunson '88
Todd Brunson '16
Johnny Chan '02
T.J. Cloutier '06
Nick Dandolos '79
Eric Drache '12
Barbara Enright '07
Mori Eskandani '18
Fred "Sarge" Ferris '89
Henry Green '86
T "Blondie" Forbes '80
Barry Greenstein '11
Jennifer Harman '15
Dan Harrington '10
Murph Harrold '84
Phil Hellmuth '07
John Hennigan '18
James Butler "Wild Bill" Hickok '79
Red Hodges '85
Edmond Hoyle '79
Phil Ivey '17
Linda Johnson '11
Berry Johnston '04
John Juanda '15
Jack Keller '93
Jack McClelland '14
Felton McCorquodale '79
Tom McEvoy '13
Chris Moneymaker '19
Roger Moore '97
Carlos Mortensen '16
Johnny Moss '79
Daniel Negreanu '14
Scotty Nguyen '13
David Oppenheim '19
Henry Orenstein '08
Walter "Puggy" Pearson '87
Julius Oral Popwell '96
Thomas Austin "Amarillo Slim" Preston '92
David "Chip" Reese '91
Brian "Sailor" Roberts '12
Erik Seidel '10
Mike Sexton '09
Jack "Treetop" Straus '88
Duane "Dewey" Tomko '08
David "Devilfish" Ulliott '17
Stu "The Kid" Ungar '01
Red Winn '79
Sid Wyman '79​