Slot machines are often seen as a casino's "bread and butter," a guaranteed source of revenue even when card games and roulette wheels falter. The times are apparently changing, at least in Connecticut. For the past 12 months, casinos in the state have seen a decline in revenue from the one-armed bandits.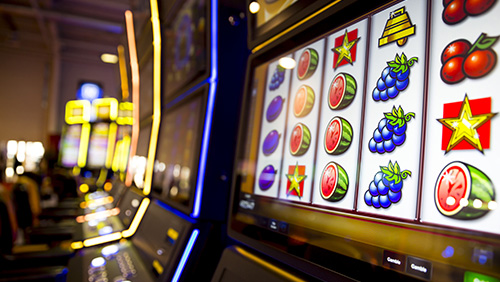 Connecticut tribes give 25% of the gross gaming revenue (GGR) from slot machines to the state. They have always been a major source of revenue for government wallets, but the take continues to steadily decline. In 2006, tribal slots boosted the state's budget by $433.6 million; 2018, it was only $263.6 million for a drop of almost 40%.
In June, Mohegan Sun saw a 5% drop in slot machine revenue from June 2018, reporting $46.9 million. Foxwoods was worse off, showing a 12% year-on-year decline to $35.3 million. Both of the venues haven't seen a year-on-year increase since before June of last year.
The reason for the decline isn't necessarily because gamblers are losing interest—competition is increasing steadily throughout the entire region. MGM Springfield opened last August and Encore Boston Harbor opened last month. Both venues are located in Massachusetts and MGM Springfield is just across the border from Connecticut.
There is also Resorts World Catskills, a $1-billion casino resort that opened in February of last year. Given the option between a regional venue and a large, new resort, gamblers are choosing the later.
Connecticut has tried to stop the hemorrhaging and passed a law that would allow a satellite casino to be built by two state tribes in East Windsor, which is about 13 miles from MGM's massive project. However, MGM Resorts has deeper pockets and was able to persuade lawmakers on the federal level to keep the tribes under their thumb.
That essentially prevented them from launching the venue until the feds lifted the thumb, but the tribes are now having difficulty fulfilling the financial obligations to construct the casino, which will delay the project even more. A second venue suggested by the tribes for Bridgeport has been denied by Connecticut Governor Ned Lamont.
Connecticut is going to continue to suffer revenue declines at the hands of other states in the region. Sports gambling is quickly taking hold in the area—Rhode Island, New York and New Hampshire are already on board—and lawmakers in the state can't seem to come to an agreement on how, or if, to move forward with legalized sportsbooks. As other states continue to poach gamblers looking for more solid options, Connecticut is going to continue to find itself losing larger chunks of its annual revenue.