The Encore Boston Harbor casino resort can't seem to find consistent good news no matter how hard it tries. After a favorable revenue report for its grand opening, Wynn Resorts' latest offering is now facing a lawsuit from disgruntled players.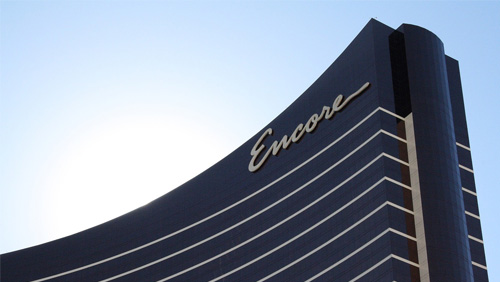 The Boston Herald reports a class-action lawsuit has been filed in Middlesex Superior Court against the operator on behalf of New York resident Richard Schuster. In it, Schuster claims the casino is cheating players by skewing its blackjack payout odds and skimming money from the slot winnings of players.
Reading attorney Joshua Garick filed the suit on July 15. In it, they claim Encore's blackjack odds have been set to payout at 6 to 5 odds, rather than the standard 3 to 2 odds. This would be in violation of state law, Garick claims, and reduce player payouts by $85,440 daily, or $30 million yearly.
It also claims Encore is unfairly reducing the slot payout of players by rounding down winnings. The suit states:
"When a slot player cashes out his or her winnings at a ticket redemption machine positioned throughout the casino, these machines only pay out in whole dollar amounts, without paying change, and without instruction on how to obtain the balance. The unredeemed change, therefore, is never returned to the player and is simply added to Encore's coffers."
While the claims have been filed as a class-action lawsuit, it's unclear if anyone has joined Schuster in the claims he's made. Garick did note that other gamblers have reached out to him and he's on the lookout for more, stating "We assume other people have also been upset with this."
Encore spokesman Michael Weaver has already responded to the suit in a statement, saying, "Since opening, Encore Boston Harbor follows the Massachusetts Gaming Commission regulations for blackjack payouts."
This suit comes on the heels of Wynn celebrating $16.8 million in revenue in just its first week of operation in June, outperforming the MGM Springfield in the same span of time. That good news came just weeks after subcontractors announced their own complaints with the resort not paying their wages in late June.